COVID-19 made people lose their jobs and some also lost a huge sum of money in hospitalization and other complications. Most tenants over a period complained that their landlords were planning eviction for them due to their ineligibility to pay their bills.
ERAP (Emergency Rental Assistance Program) thus became a way for individuals to save themselves from eviction for a whole year. But ERAP funds are limited and therefore, most people are encouraged to apply cross-platform.
What is Emergency Rental Assistance Program?
The Emergency Rental Assistance Program is one of the best facilities available to individuals who suffered from the COVID-19 pandemic immensely. Tenants suffering from eviction fears can apply for it as the plan supports tenants from being evicted.
If you already applied for ERAP last year, you need not apply for it this year again. American citizenship is not essential and immigration details will not be asked for. Even landlords can come forward and apply on behalf of their tenants for the ERAP plan. Those of you who have a pending eviction case can also apply. When you apply for the ERAP, your eviction case will get dissolved automatically.
The assistance will cover almost a year of rent, and 3 months of future rent if your household spends 30% of your earnings on rent. You will also receive late electricity and gas bill payments for the previous year. With ERAP in hand, you cannot be evicted by your landlord for a year.
How to apply for ERAP application?
To apply for the ERAP application, you can either make a call to them by dialing 1-833-912-0878 or can make an online application. They can also use a paper application to apply.
Nowadays one can even use the Easy Apply platform for the application process. Applications for ERAP are invited 24 hours a day and 7 days a week.
Click on the above link to start the application for ERAP.
If you have already begun the application before starting it again and if you are a new applicant, click on the New Application tab.
Enter all the essential information present on the first page before saving it up.
After filling in all the information, click on the Save tab to complete the application.
Save the application number and also move on to the next details that you have to fill up.
COVID-19 hardship details
Additional household information
Income and lease-related details
Rent Arrears and utilities
Previously received rental assistance and the present-day rental details
Communication preferences and application certification
In the last segment upload your documents before submitting the ERAP application.
Application requirements for ERAP
When making an application, renters will need to produce some requirements along with the application.
A copy of the lease/rental agreement is a must for the tenants to produce.
A government-approved photo ID card is another essential application requirement for the ERAP.
Provide a copy of your utility bills to them.
If there is any disconnection notice given to you, you will need to even submit that.
Income proof for the family needs to go in the application form along with proofs.
If the landlord has given an eviction notice to you, then you will need to submit that too with your application.
Proof that explains your hardships is also a must that needs to go with the application. It could be anything, including a termination letter.
What are the eligibility criteria for the ERAP?
Priority is given to the ones who fall in either of the following categories.
Those who were served an eviction notice
Utility shutoff notice
Past due rent or utility notice
If your living conditions are unsafe or unhealthy in any way or there is a housing instability issue, you can always apply for the ERAP plan in such circumstances.
The tenant might have been impacted by the COVID -19 pandemic in a big way.
Renters' annual family income is less than or equal to 80%-120% of the area's median income (AMI).
The application form for those whose earnings are 80% less than the AMI will be prioritized.
How to check the ERAP application status?
The ERAP application status can be checked by clicking on this link.
Click on the third tab that is given as ERAP Application Status.
Enter your application number and date of birth before filling in the captcha validation.
Further, click on the Check Application Status tab to verify your application's status.
FAQs (Frequently Asked Questions)
How does ERAP work?
With the help of ERAP, renters can prevent evictions and rent increases by the landlord unnecessarily.
Apart from these, tenants can also get help with;
Late rents
Unpaid utility bills from the past can be paid off
Restricted rent provisions for the future
How much can an eligible household receive from the ERAP plan?
Usually, a household that qualifies for the ERAP is eligible to receive $3500 every month. It is a combined amount towards rent and utility payments. It can also be $63000 of total money together.
This amount is the combination of the partial and total months covered for past dues, and for making recent and future payments. Once the ERAP of 18 months is distributed, the individuals are not eligible for any other ERAP compensation.
What is the time duration ERAP will cover for a tenant?
ERAP covers 18 months for a tenant which is one and a half years of duration. Tenants who applied for COVID relief funds can apply for ERAP if they still have remaining past dues and balance amounts from the past.
Conclusion
ERAP sanctions take a fairly long time to come and those at risk of overnight eviction can call 311 and dial for tenant helpline. Those already in a legal duel can save themselves as the case against them will automatically dissolve as soon as you file your ERAP.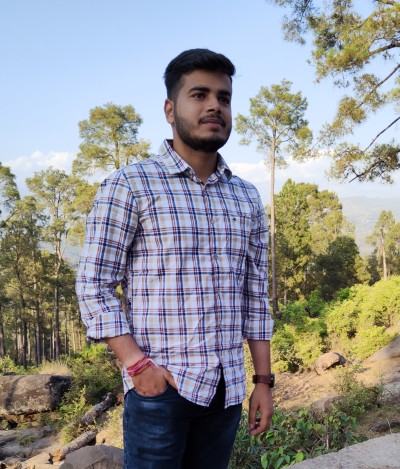 Digital marketer by profession and author by interest. He is the mind behind starting this blog. While surfing the internet, Ajay found that many people are facing problems while filling up the application forms. To overcome this, Ajay decided to start a blog so that users will get proper guidance on how to apply for any online/offline applications.