A person can get citizenship in New Zealand in three ways mainly by birth, grant, and descent. So, if the applicant is born in New Zealand then he/she can easily apply and get citizenship. However, if the person has migrated to NZ then the applicant should be residing in the country for a period of five years.
A person can visit the official website of New Zealand citizenship, to get themself. Once the application form is filled out and the applicant is eligible, the applicant can get citizenship in NZ in about three months. For children, there are some other conditions that need to be filled if he/she is not born in NZ. To know anything about the citizenship status, eligibility, and any other questions a person can contact them at the below-mentioned contact details.
Who is Eligible for NZ Citizenship?
All the applicants who fulfill the below-mentioned list are entitled to NZ Citizenship. These are as follows:
The applicant must be residing in New Zealand for at least a period of five years.
An individual can get citizenship by birth, grant, and descent. So, check the category.
A person should have a good character.
Ensure that all the applicants have all the necessary documents.
The applicant should be good at English.
At Least one of the parents should be a citizen of NZ in the case of Children who is not born in NZ and wants citizenship.
How to Apply for NZ citizenship application?
A person can apply for NZ citizenship application by following these straightforward steps:
The first and foremost step is to see if you are entitled to citizenship. As there are three ways to get citizenship. This is by birth, grant, and descent.
Further, scrutinize the requirements and make sure that you have valid identity proof.
Now, visit the online portal i.e. https://dia.services.govt.nz/citizenship-getting-started/ to apply. Next, click on "Start New Application"
Further moving, log in or create a Realme account.
Next, add all the vital details that are asked in the application form.
Add a digital copy of all the documents and photos.
Moving ahead, pay a fee of $470.20 in case you are an adult(16 and over) and$235.10 is paid for the children that are 15 or less than that.
Scrutinize, all the details as this is an important form so all the details should be true and accurate. Any mistake can hamper the citizenship of the applicant.
Submit the NZ Citizenship form. It takes around three to fourteen months to get the application approved.
What are the requirements for new Zealand citizenship?
There are a few prerequisites that an applicant should have to get New Zealand Citizenship. Scrutinize each and every point.
The applicant should have all the valid documents.
Fluency in English is obligatory
For children, at least one parent should be a citizen of New Zealand.
Make sure that you have internet access to fill out the application form for NZ citizenship.
The applicant should have a debit or credit card for the payment.
The candidate should have the photo and documents ready. All of them should be in a digital copy.
The person should have a login for real me or sign up to create a new account.
Good character is obligatory to become an NZ citizen.
Contact Details
There are numerous ways that a person can choose to contact the citizenship office. Let's have a look at a few of them:
A person can call at 0800 22 51 51. This number is for only the people who are present in New Zealand.
Applicants who are outside New Zealand can contact us at +64 4 462 0651.
A person can also email

[email protected]

and to ask any questions, the applicant can mail

[email protected]

The center is open on weekdays from 9 am to 5:30 pm so you can post at (PO Box 10680, Wellington 6143)
For any other information, the candidate can visit the online portal that is www.govt.nz/citizenship
FAQs
Does New Zealand give citizenship?
A person can get New Zealand citizenship by birth, grant, and descent. If an applicant meets all the prerequisites and applies for citizenship then can get the citizenship in around three months to fourteen months.
How to check my NZ citizenship application status?
An applicant can go ahead and contact the citizenship officer to know the status of the application and can also see the online portal to know about the status of citizenship.
How long does it take to get a NZ citizenship?
A person should be residing the New Zealand for a period of five years to get NZ citizenship. After the application form, a person can get citizenship in three months to a maximum of fourteen months.
Where to get the NZ citizenship application form?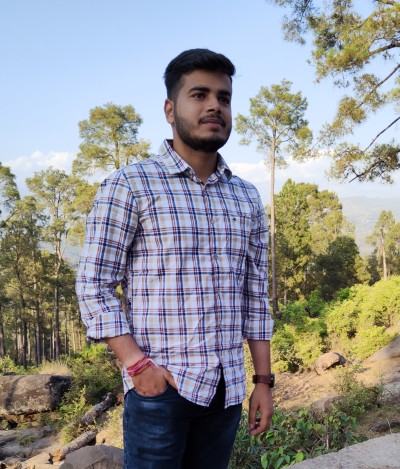 Digital marketer by profession and author by interest. He is the mind behind starting this blog. While surfing the internet, Ajay found that many people are facing problems while filling up the application forms. To overcome this, Ajay decided to start a blog so that users will get proper guidance on how to apply for any online/offline applications.