UK charity visa application comes under the subcategory of UK Temporary Worker Visa. The visa is for a person who is willing to work for unpaid voluntary work. This visa has substituted the tier Five Charity Worker Visa in the UK. With a UK charity visa, a person cannot increase the stay for more than 12 months.
In case you want to live in the UK for more than this time period, then you can choose some other category. For a UK charity visa the government has few requirements and before applying make sure you comprehend all.
Who is Eligible for UK Charity Visa Application?
The person should be ready to work in the UK for free. As per the UK immigration rules, this unpaid work is the activities that are not offered at a salaried/wage rate and all the work directly contributes to the advancement and achievement of charitable purposes. To apply for the UK Charity Visa there is a certain eligibility criterion so let's dive into:
The age of the person must be above 18.
The individual must be holding a sponsorship certificate from a charity that has a UK sponsor license and it should be valid.
The individual should have the capability to take financial care of himself/herself in the UK. Moreover, the person must have a minimum personal savings of £1,270 in a bank account. An additional £285 is needed for your partner and for a single child £315 is required and a further £200 for another child.
You should not be under any refusal category.
What are Application Requirements?
There are a few papers that are needed to attach with the application. These documents certify that cover all the vital requirements of the application. The documents that are to be submitted are as follows:
A passport that is valid or any other document for your national identity.
Reference number of certificate of sponsorship.
In case you are traveling from a country that requires a tuberculosis test, then the report of the test is obligatory.
The proof is required that you have enough money to fund yourself in the UK as you are coming for unpaid voluntary work.
The biometric should be added which is biometric residence data (BRP).
A visa fee is currently £244 and a health surcharge is paid till you are a seasonal worker.
In case you are planning to bring any of your dependent relatives along with you then the valid proof is necessary to prove the relationship. For instance, if your wife is coming, then a marriage certificate is obligatory.
Steps to apply for a UK charity visa application
The UK charity visa can be applied for three months prior before you want to initiate work in the UK. The application form for the UK charity visa can be filled out online. Let's see:
You can visit the site gov.uk website and fill out the online visa form.
Add the details so that the authorities came to know about your place is Jersey, Isle of Man, and Guernsey.
Further add in case you hold the EU, EEA, or Swiss Visa.
Select the country to add your biometric.
You can select your biometric center or choose it in case you have identified it.
Tap on apply now after adding information.
Add all the mandatory information which is your email id and password.
8. Click on "Submit" to complete the process.
While filling out the form, you will be asked for identity verification. A person can do that by passport scanning on the ID Check portal of UK Immigration. Additionally, you can also make an appointment and have your biometrics ( fingerprints and photographs) done.
Once you have applied for the UK Charity Visa Application, it usually takes three weeks for the decision on your application form.
Benefits
There are some privileges that a person gets along with the UK Charity Visa. Let us see:
You can bring your family member along with you to this UK.
The decision is taken in three weeks so this gives a fast reply for the application.
No need for the IELTS
A person gets a free meal and accommodation along with the UK Charity Visa.
FAQs (Frequently Asked Questions)
How to check UK Charity Visa Application Status?
There are some ways that can assist you in checking the status of your application form that is you can call 00 44 203 481 1736 on this number from Monday to Friday(24 hours). Moreover, you can send an email as this is the best way for asking about the application status, as you are directed directly to the person who is handling your file. Further, you can use an online tool such as www.gov.uk/contact-ukvi-inside-outside-uk.
How does UK Charity Visa work?
To get a UK Charity Visa, a person first needs a sponsor that can provide a Certificate of Sponsorship. Further, The application will be processed under the points-based system, so make sure that you have points. Moreover, there is the online submission of the application is done along with biometrics and all vital documents.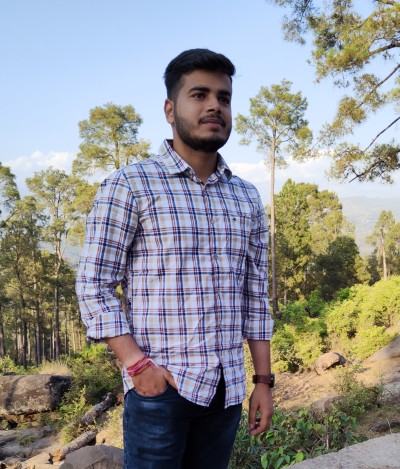 Digital marketer by profession and author by interest. He is the mind behind starting this blog. While surfing the internet, Ajay found that many people are facing problems while filling up the application forms. To overcome this, Ajay decided to start a blog so that users will get proper guidance on how to apply for any online/offline applications.