The BDO cash card is owned by BDO Unibank Inc. A person can use that card for online shopping, sending allowances, and making any kind of online payment. The cash card does not demand a minimum balance. A person can register for the BDO card at the branch. The card gets delivered within a week or even less than that. In case the applicant lost their card, then a new card can be issued by fulfilling the requirements.
A card can be used by creating a pin at the nearest ATM. There is no interest proffered to the cardholders on the amount that is available on the BDO cash card. Moreover, a charge of ₱15 is to be paid every time for a reload. This is a nominal account that is paid for over-the-counter service. Although there is no charge if the amount is reloaded at the machine that accepts cash.
BDO Unibank has set an amount for a transaction. A person can withdraw at least PHP200. The highest amount of transaction that is allowed by the cardholder is PHP10,000. There is also a limit set for the maximum amount a person can withdraw in a day, this is PHP50,000. To reload the account a person has to at least Php 100.
What is BDO Cash Card?
It is a unique card that does not require any account(Saving or any other). There are ample kinds of shopping that a person can do along with a BDO card. The card is given to all the applicants who are entitled to it.
Just visit the BDO branch, and if qualified then get the card in just a few days. There is an EMV chip in the BDO card that helps in making the transaction more secure. A person can even call on the number 632 8708. Another number that is available 24×7 for any sort of query or uncertainty is 632 8631.
Who is Eligible for BDO Cash Card?
There is a pre-requisite set to qualify for a BDO cash card. Let's see the list to qualify for the card:
The candidate that is applying must have an age of 7 or more.
A joint or Individual account is needed for enrollment.
A person requires a government ID proof along with a picture.
What are the Application requirements?
The application requirements for a BDO cash card applicant is as follows:
The applicant should be a minimum of 7 years or more than that.
A person should have a single government-issued ID.
An applicant is needed to have a savings account.
Maintaining a card balance is not obligatory.
The card is easily accessible at every branch in the country.
How to apply for a BDO cash card online application?
A person can apply for a BDO cash card online application by following these simple steps. Let's see in detail:
Firstly, locate the nearest branch of BDO.
Then, find the application form or ask any representative for assistance.
Check the eligibility list.
Now, fill in the details in the form and submit a valid ID card issued by the government.
At last, a fee of Php 150 is to submit.
It takes around one to seven days to get BDO cash. Generally in three to five days, a BDO card to deliver at Metro Manila. Additionally, two to three days are taken for delivery that is outside Metro Manila.
Card Benefits
There are numerous privileges that an applicant of a BDO cash card holder gets. Let's see a few of them:
A person can use the card for doing any sort of shopping.
A cardholder can get a card at just ₱150.
There is no need to maintain any mandatory balance in the account.
A person can have the highest of five BDO cash cards.
FAQs
Is a BDO cash card a debit card?
BDO cash card does not have a bank account linked with it. However, it is one of the debit cards that are reloadable. A person can do any sort of online transaction with this 16-digit unique code printed on the card.
Can BDO cash card receive money from other banks?
The card allows a person to receive money from any other bank. However, this facility is not available for credit cards.
Does the BDO cash card have an account number?
No, it does not have an account number. There is a special number that is given on the card. A person can use that to reload the card.
Is the BDO cash card a savings account?
The card is not similar to other regular cards. With this card, a person can reload the funds as per the need. There is no such saving account for the BDO card.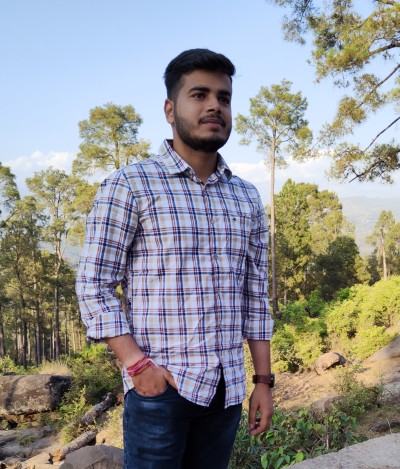 Digital marketer by profession and author by interest. He is the mind behind starting this blog. While surfing the internet, Ajay found that many people are facing problems while filling up the application forms. To overcome this, Ajay decided to start a blog so that users will get proper guidance on how to apply for any online/offline applications.