If your school misled or frauded you, you should apply for a loan discharge by Borrower Defense or Borrower Defense to repayment program. If you apply for borrower defense, you should know everything about it, including the benefits, working process, eligibility criteria, etc.
What is a Borrower Defense application?
Borrower Defense to Repayment is one of the best federal programs that discharge the loan balance for students who are misled or defrauded by schools. This program has been around for decades but gained great attention when the Profit Corinthian college was closed after illegal activities or accused of fraud in collecting student loans.
Students who apply for the Borrower Defense application and take the loan for college advocated for loan discharge are granted by the educational department. If you determine that your school misled you while enrolling in this institution, you can fill out the Borrower Defense application.
Eligibility criteria for Borrower Defense application
To apply for the Borrower Defense program, you must check the eligibility criteria first.
If your school misleads you or violates the state laws
You can avail of federal direct loan forgiveness discharge by the Borrower Defense program if the school misleads you.
If the school you are attending is shut down
You are eligible to apply for the Borrower Defense program and avail of the loan forgiveness discharge if you are currently enrolled in school, but the school is closed.
How to check the Borrower Defense application status?
There is a simple step-by-step guide to check the Borrower Defense application status. Here are the steps you need to follow…
First, you have to visit the official website, https://studentaid.gov/borrower-defense/.
When the website opens, you can see the "manage applications" option on the home page.
Once you click on the manage application option, you are navigated to another page, where you must enter your email and password to log in to your application.
After entering these details, you can check your application status.
Benefits
The Borrower Defense program helps students eliminate some student loan balance amounts.
It gives the opportunity to students to save thousands of dollars in the form of debt.
Students only need to spend 30 minutes filling out the Borrower Defense application.
FAQs
What happens if your borrower's defense application is denied?
You will not get discharged from any federal student loans if your Borrower Defense application against the school is denied.
Does the Borrower Defense program apply to all loans you take to pay for it?
No, the borrower's defense does not apply to all loans. It only applies to the direct loan. The department of education will proceed with the applicable discharge of direct loans.
Conclusion
As the education department adds the new categories, more students are able to get debt forgiveness by borrower defense. If you also believe that schools mislead you, then you can easily apply for a Borrower Defense program.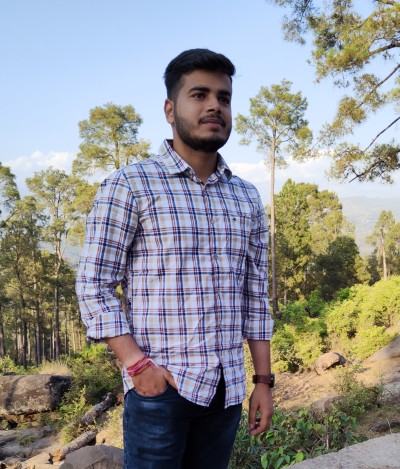 Digital marketer by profession and author by interest. He is the mind behind starting this blog. While surfing the internet, Ajay found that many people are facing problems while filling up the application forms. To overcome this, Ajay decided to start a blog so that users will get proper guidance on how to apply for any online/offline applications.