DUT ( Durban University of Technology) has started accepting applications for the current session. Interested students can start filling out their DUT application process to get admission at the Durban University of Technology.
If you also want to apply for DUT, this article is perfect for you. Here, we will tell you about the DUT application, including the opening and closing date, eligibility, requirements, how to apply, etc.
What is a DUT online application?
The admission cell of the Durban University of Technology has opened the DUT online application for 2023-24. Interested candidates who want to study at DUT are applying for the DUT.
DUT applications are available for graduates and undergraduate students interested in taking DUT admission. This institute is dedicated to intellectual evolution. It is a technical university that provides a number of programs for students.
Dut online application 2023 closing date/deadline
The opening date for DUT online applications are starting from 1 April 2023. It means the Durban University of Technology will start to accept student applications from 1 April 2023.
The closing date or deadline to complete the DUT application 2023 is 30 September 2023. Applicants cannot fill out the applications for DUT admission after the deadline.
Eligibility
To fill out the DUT online application, it is important for you to know the eligibility criteria. It would be best if you meet the following criteria to become eligible for DUT admissions.
A candidate must be a South African or international student to qualify for it.
South African applicants should have a minimum rating of 3 for English or in four important NSC credit subjects.
Document Requirements
If you want to fill out the DUT applications for admission to this session, you should submit the necessary documents with your application form. Here is the list of documents you should submit to complete your DUT application successfully. Also, this list will have other requirements as well that the applicant must have.
For South African citizens
Email address
Certified copy of identification document
Certified copy of your grade 11 results
Cell phone number
For international students
Your school qualification copy
Copy of your home country passport
Study permit
English proficiency
Copy of tertiary academic qualification of the applicant
How to apply?
Here are the easy steps you are required to follow to apply for the DUT online application
First, you have to visit, cao official website, to start the application process through  CAO ( Central Applications Office)
After opening the site, you can get the CAO application form. You should fill this form with accurate details.
Now, you have to attach the required documents with your CAO application form, including a copy of your ID and a copy of your grade 12 certificate.
Now, you need to pay the fee, either R250 or R300.
After paying the application processing fee, your application is submitted online successfully.
Dut online application fee
There are different fees for South Africans or international candidates to apply for DUT online application. International students are required to pay R300. The South African candidates must submit the application through Central Application Office and pay the non-refundable fee of R250.
It is important for a candidate, whether they are South African or international, to pay the application processing fee through Central Applications Office.
Moreover, before proceeding with payment, it is suggested to verify your application costs to determine if any changes come to the payable amount.
FAQs
How much does the DUT application charge?
The Durban University of Technology charges R300 from international students or R250 from South African citizens to complete the DUT application online.
How to apply for DUT online?
Interested candidates should apply for the DUT through the central applications office's official site.
Conclusion
DUT is considered a multi-campus technological university that gives admission to students every year. If you want to enroll in this university this year, complete DUT applications after reading all the above details.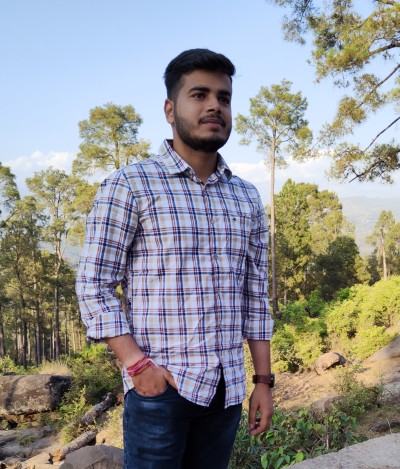 Digital marketer by profession and author by interest. He is the mind behind starting this blog. While surfing the internet, Ajay found that many people are facing problems while filling up the application forms. To overcome this, Ajay decided to start a blog so that users will get proper guidance on how to apply for any online/offline applications.