Hidden Stars is providing a free-of-cost service named Galaxy of Stars to help people to grow their businesses and also start a new one. This is considered to be a secure place where one can easily take help, and can even provide help and support to developing entrepreneurs.
Galaxy of Stars aids in building and hosting a website and also provide better deals and resources. All the information is obtainable on their website i.e galaxyofstars.org. There is an eligibility to become part of this grant as this is not open for all. Moreover, the company gives full security and does not the information shared with any other party without permission.
What is Galaxy of Stars Grant?
Galaxy of Stars Grant is a directory that lists minority people and women and provides them with  $3,250 as a grant to start a new business or grow an existing business. The grant is given to eligible applicants. In case the person has not started the business but has a plan then also there are chances of a grant.
Who is Eligible for the Galaxy of stars grant?
There is a set of eligibility criteria by the Galaxy of Stars to give grants. So, let us see the details:
The individual must be present in the United States.
A person should be in the category of minority entrepreneur and must be present in the US.
Women entrepreneurs can be a part of this grant if there are living in the United States.
In case a person has not begun with his/her company, then also he/she can use free tools.
So, these are some points that will guide you to be a part of the Galaxy of Stars Grants.
Also Read: How to Apply for Candy Funhouse Job?
What are the Application requirements?
The application requirements to be a part of the Galaxy of stars business grant are as follows:
The first requirement is the person who is applying must be living in the United States.
An individual should be a minority entrepreneur or a women entrepreneur.
The company is providing free services to the person who is selected for this grant as the company does not ask for any money or credit card. In case of doubt, a person can visit the official website FAQ page.
Follow steps to Apply for Galaxy of stars business grant for minority women
Galaxy of stars has opened a new program where the company is once again giving grants to eligible applicants. There are a few straightforward steps that assist in applying for the Galaxy of Stas business grant. So let's dive:
The first step is to visit the grant page of the company on their official website.
There is a form on that page so add all the obligatory details.
After adding all the details, check it again to avoid any mistakes.
Now, read all the terms and conditions if you wish to, the link is at the bottom of the grant page.
Finally, Click "Submit" and you are now an applicant for the grant program of the company.
So, this is the quick way to apply for the Galaxy of Stars business grant where you can get funds to initiate a new business or expand a previous one.
Benefits
There are several benefits that Galaxy of Stars is offering to the applicants. Some of them are as follows:
No Charges: Galaxy of Stars does not ask for any money and is providing the service free of cost to all the women and minority entrepreneurs who are residing in the United States. 
Part of Largest Directory: When an applicant becomes a part of the Galaxy of Stars, then it has joined the largest directory that has millions of minority entrepreneurs and that adds value to their brand/name.
Advertisement: Galaxy of Stars gives significant advertising to all the people who are a part of Galaxy of Stars across different platforms. 
SEO Results: As this is one of the largest directories and a person gets a website link (Galaxy Directory link) so the chances to get results on search engines escalates and a person can rank easily on Google, Yahoo, and Bing.
Also Read: How to Apply for IFundWomen Grant
FAQs
Is Galaxy of Stars legit?
The company seems to a legit as there is no such news but there is no 100% security for any company please make sure you do a complete study and must visit the official website.
How much is the Galaxy of stars grant?
There are multiple grants that the company offers and currently, the Galaxy of Stars is offering a grant of $3250 to the applicants that are eligible for this amount.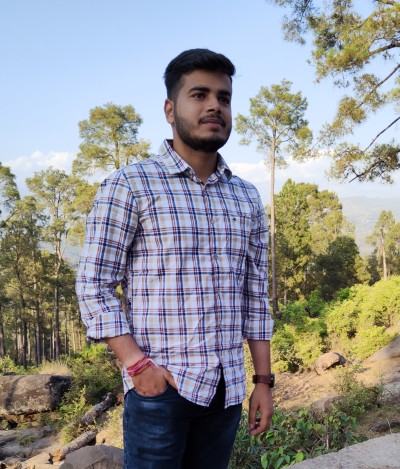 Digital marketer by profession and author by interest. He is the mind behind starting this blog. While surfing the internet, Ajay found that many people are facing problems while filling up the application forms. To overcome this, Ajay decided to start a blog so that users will get proper guidance on how to apply for any online/offline applications.