Are you tired of being isolated from the world by playing rough with your house inmates? Or do you not want to be part of a quiz, or surmount unconquerable goals to win a show? If you wish to do something you know to win money and you can play mini golf, then the Holey Moley seasons are for you. Once you can score your Holey Moley peaks, you can win an amount and even take it home.
Holey Moley is no longer hiring as they are all set with their next season but their application form is always open. If you are really excited about the Holey Moley series and want to be a part, you can always fill-in the form that is there on their website to catch a chance for being in their next season.
How to Apply for Holey Moley Application?
To apply for the Holey Moley seasons, you will need to fill in the application form as stated below.
After you click on the link above, you can start by entering the details as required per the prompts.
The first bit about yourself you need to share is your birthday.
Add your name, mailing address, phone number, and email. You may also include your Instagram, Facebook, Twitter, and website details in the spaces given.
Accept their terms and conditions by clicking on the I Agree tab to move to the next segment.
Start filling in your profile details by adding your address, social media details, current age, and closest airport to your home to begin with.
Include your occupation, hometown, gender, marital status, height, weight, and nickname if any next. Also, include if you are fine being in Los Angeles for 4 to 7 nonconsecutive filming days. Include any potential filming conflicts you might have that need to be known to them as well.
Include more information about yourself in the next segment.
Add more information about golf and your past information about playing golf.
In the next segment, add your social media information and details.
Include your background information in the next segment.
Review your application once before pressing the Submit tab to move the application ahead.
Submit a video with five of these moves in view.
Golf swing face on
Try a pose with a golf swing shown with you facing your back to the camera.
5 putts each at 5 feet for your video.
Try with an obstacle to putting a ball in a hole.
(5) 30 feet putts on a real green golf course.
Try adding photos in this order;
One current photo with your face clearly visible.
2-3 full body photos
2-3 photos that you took recently where you are either seen playing golf or are dressed in its attire.
Also Read: How to apply for Zam Cash Loan?
What are the application requirements?
The application requirements for Holey Moley will include the following conditions;
Your family members or you can work on any of these television channels if you want to apply as a contestant in the show: ABC Television Network, Crown Wilshire Productions LLC works with the American Broadcasting Companies, Inc.
Your video and photos must be appended to your application form.
You should not be holding any other television or film deals and agreements right when you are being incepted or shooting for the series.
Agree to background verification and check they would conduct if participants wish to be in the series.
If you are a participant, you must not have a criminal background or history.
Who is Eligible?
You are eligible only when you prove right with these below points.
For those of you who wish to participate, you must know to play mini-golf.
You must be 18 years old or more for joining their seasons.
Only if you are a US citizen or a legal US resident can you join their program.
Participation means you will need to be in Los Angeles for 4-7 days at a stretch for their non-consecutive shooting.
Those who wish to participate must not be in any public office and must not hold an office within a year from the final episode completion.
Holey Moley Benefits
The benefits of participating in the Holey Moley seasons can be pretty much summed up as given below.
If you are good in playing mini-golf can get a good challenge ahead with the game.
Those of you who participate and win the final rounds will win a $25000 cash prize.
You can also take home the Golden Putter Trophy.
You get a lot of exposure through the show.
Also Read: How to Apply for SAL Loan Online?
FAQs
How long does Holey Moley take?
Completing the game will take 5-7 days of non-consequential shooting.
How does Holey Moley work?
It is a pretty simple arrangement except their scoring heights are complicated.
Pretty much all of you who participate can have challenging obstacles on your way.
Those of you who score it can enter the Mt. Holey Moley rounds and of all those who participate if you win, you get to carry home your prizes.
After you become the winner, you will get the prize amount and trophy as promised.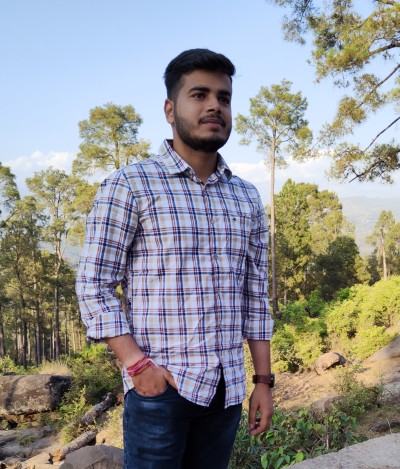 Digital marketer by profession and author by interest. He is the mind behind starting this blog. While surfing the internet, Ajay found that many people are facing problems while filling up the application forms. To overcome this, Ajay decided to start a blog so that users will get proper guidance on how to apply for any online/offline applications.