A retail house that sells everything from dresses, shoes, apparel, fine jewelry, salon products, and selected JC Penney beauty products. You can also get electronic products, small electricals, smartwatches, and even Tempur-pedic at a 5% discounted price.
Shop with JC Penney and if you have an online account, you can get rewards quickly. You can also use special financing for different durable materials like mattresses, fine jewelry, and even furniture.
They also have a credit card and if you want one, you must fill in their online application form for getting it quickly. The credit card will provide you with the best possible offers and rewards. However, the credit card is a store card that cannot be used anywhere and everywhere except in all their stores. They also have a MasterCard that has all the MasterCard features with it.
Know some credit card details from here.
| | |
| --- | --- |
| Annual Fee | Nil |
| Purchase APR | 22.74% |
| Late Fee | $27 for six billing cycles & $38 if you are late even for one cycle in six months |
Who is Eligible for a JCPenney Credit card?
To be eligible for the credit card, you need to fulfill the following criteria.
For taking the JCPenney credit card, you must at least 18 years old.
You must have fair to good credit scores for taking the card.
A physical address is essential and it should not be a P.O box address.
How to know if you are JCPenney Credit card Pre-approved?
To check JCPenney credit card pre-approval, you will need to follow the below steps.
Click on the link here that will take you to the JCPenney pre-approval page.
Add your SSN and also include the last 4-digits of your SSN or ITIN.
Include your mobile phone number and then click on the continue tab to help find out your information.
When you find out your account details, you will have to fill out a small form that will tell you if you qualify.
If you are pre-approved, you will also get a mail from them. But pre-qualification does not give you an edge over the fact that you will get the credit card. Additionally, you don't lose any of your credit scores in the process.
How to Apply for JCPenney credit card Application?
To apply for a credit card here is what you must do.
Visit the Link that is given above in the "Pre Qualify" section.
Add the SSN and the mobile phone number and hit the continue tab to search for your account.
Add the application details and include information that they seek to start from personal details, income and employment details as well as your financial provisions.
Submit the credit card application online or you could even fill it out manually.
What are the Application Requirements?
Application requirements for JC Penney credit card will include the following;
Your income limit must be enough that you can make monthly payments.
For the credit card, you will need to enter your social security number or ITIN.
Card Pros
Credit card pros will include the following benefits.
You will get an extra 15% on all shopping that you take up with them.
Earn a point for every dollar you spend with them.
For every 200 points, you will get a $10 JC Penney reward certificate.
With gold and platinum status, you will get additional discounts and rewards.
Card Cons
There is a high APR and that is a bit derogatory. The credit card is a closed-loop card unless you are using the JCPenney MasterCard. It means you cannot use the card in any way for anything other than shopping for your stuff from them.
FAQs (Frequently Asked Questions)
Can JCPenney credit card be used anywhere?
The card can be used only in JCPenney physical and online stores. However, you can use the MasterCard anywhere you want.
Does JCPenney credit card have an annual fee?
No, the card does not have an annual fee, and that way the card users don't have to worry much.
What bank does JCPenney credit card use?
They are using Synchrony Bank for the card which is termed as one of the easiest cards to get.
Conclusion
The JCPenney credit card is one of the best ways to shop comfortably from them. If you own their store card, you own so many rewards from them. The card works best for those who shop frequently from them.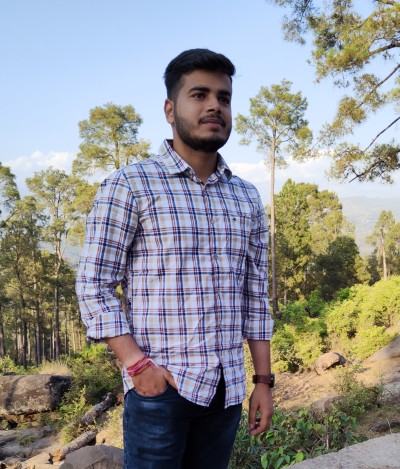 Digital marketer by profession and author by interest. He is the mind behind starting this blog. While surfing the internet, Ajay found that many people are facing problems while filling up the application forms. To overcome this, Ajay decided to start a blog so that users will get proper guidance on how to apply for any online/offline applications.