The Jumpstart Mr. Price foundation came as a knight in shining armor to the youth of South Africa who wanted to pursue their dreams and upskill them in various fields. The Jumpstart Mr. Price application and the JumpStart Retail Frontline Program educates and train the youth for starter and entry-level retail positions in stores, markets, and such malls where the work is more service-centric and customer intensive.
What is Jumpstart Mr. Price Application?
It's a no-brainer that Mr. Price's foundation has led to a revolution in the world of South African youth. You just need the thirst and curiosity to do the work with determination and learn a few things during the course. Furthermore, the rest will be taken care of by the organization, ensuring that you get the BEST of the best education.
With that said, the training does not assure a 100% placement promise or any guaranteed job. However, speaking of the program quality that is conducted, it is difficult to NOT get a job after such training. They truly 'UPSKILL' you and bring out the highest possible potential of any individual.
How to Apply for Jumpstart Mr. Price Application?
The application process is quite easy and does not need much of a hassle. Just consider the steps below:
Step 1: Visit the official page of Mr. Price Foundation www.mrpricefoundation.org.
Step 2: Then, click on the JumpStart application tab and a new window should open.
Step 3: Next, the window will have some information and characteristics of the program and FAQs. Scroll down to the end of the page and click on 'Apply'.
Step 4: After that, you will be asked to fill in the details and then register. We recommend you double-check the details to avoid any disqualification of your application due to any discrepancy.
Step 5: Lastly, you have to upload your matriculation certificate and authorized ID proof.
Once you're through all the above, your registration is complete. Use the registration ID and password to further log in to the portal.
Who are eligible for the jumpstart Mr. Price Foundation?
There are some eligibility criteria that you must fulfill in order to apply for the program. That includes :
You should be a citizen of South Africa.
You should be in the age group between 18-33 years
You should have studied and passed up till matriculation at least.
You should have a proper identity card.
You should have no criminal record whatsoever.
You should be currently unemployed and have no subsidies.
Your legal name and address should be the same on all the documents provided by you.
What are the Application Requirements?
You will need to have some documents arranged-
A scanned copy of your matriculation certificate to prove that you have studied till matriculation.
A scanned copy of your authorized identity card to prove your nationality, age, and status.
A proof that you have no criminal records.
FAQs (Frequently Asked Questions)
Is Mr. Price Application form available?
The Jumpstart Mr. Price application is available for the South African Youth now and it is generally active throughout the year. You just need to visit the official website and apply online. The application process is short and is usually completed within a few minutes.
How to check the Jumpstart Mr. Price Application status?
Once you have registered on the official website, you will be given an application or registration number that is of future use.
Now, to check your application status, you can either visit the official website www.mrpricefoundation.org and click on the application status and check its processing, or you can visit https://www.mrpmoney.com/. Here, you just need to enter the application Id, click on 'check status', and there you have it!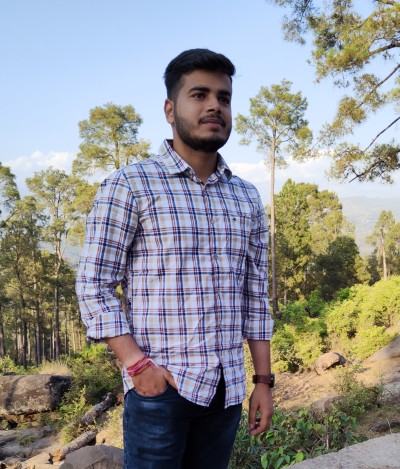 Digital marketer by profession and author by interest. He is the mind behind starting this blog. While surfing the internet, Ajay found that many people are facing problems while filling up the application forms. To overcome this, Ajay decided to start a blog so that users will get proper guidance on how to apply for any online/offline applications.