Emergency low-income housing for single mothers is for those who are either homeless or on the verge of becoming so. Women who are facing physical abuse, trauma, are freshly out of addiction centres with no place to go can opt for an emergency housing unit. Such units are provided by many governmental and non-governmental organizations, including some charitable trusts.
These emergency shelters cannot, though, be permanent homes and are given to those who need them the most only for a few days or weeks. When women experience financial or domestic crises, single mothers need a proper and safe place for their children.
There are several places to start looking for a low income housing or safe home for your children and yourself, and among all, the first place is the government assisted public housing agencies.
An online directory lists all the housing options for emergency housing at the county level. Locate an agency in your county and find their contact details in the online housing directory.
If you already have a home for which you pay a mortgage but you find it difficult to arrange for the down payments, you can opt for some down payment grants that can offer you second mortgage options whereby payments are forgiven or subsidized and even provide the option to defer them unless the property is resold.
There are several charitable organizations that offer local housing help. Some of these organizations are listed below.
How to apply for low income housing for single mothers?
There are many prominent low income housing programs for which you can easily apply as a single mother. It includes filling up a separate application form for each unit capable of providing housing assistance to mothers.
But the application process remains pretty much the same, as the sections you need to fill and the documents you need to tag will not vary much from one place to another. Here are some essential sections that you will have to fill out on your end.
Personal information details would not just include your personal details but also your child's personal information. If you have more than one child, then you must enter all the information.
Add your previous residential details, like your previous owner's details and their address and contact information.
Incorporate your income sources, if any. You can also include information about any government assistance that you might be receiving for your child or yourself. Even if you have any private assistance, you can add that too.
Enter more information about the possible causes of your homelessness. It could be anything like domestic violence, addiction, a criminal background, or any other odd or even circumstances.
If you have any criminal records, you'd need to even enter that in your profile.
Add your signatures and also incorporate any documents that you have with you, like your social security identity details, birth certificates, and income proofs.
Either submit your application via post, email, online, or through mail correspondence.
Also Check:- Low-Income Housing for Seniors
Best low income apartments for single mothers
There are thousands of apartments accommodating single mothers. But they can be broadly classified under several of the available programs that own those apartments. Some of the programs are listed and tabulated below for your easy reference.
1. Subsidized Housing
Try subsidized housing with the Housing and Urban Development Department (HUD). You can get a list of subsidized low income housing from US HUD by calling them at 800-955-2232 or visiting their site. Separately request an application from each housing development.
Complete the different segments of the application form, like the personal information, income, and job related segment, along with the previous tenant history. Add your identity details, like social security numbers, birth certificates, and income details for all the household members.
2. Section 8 vouchers
This is another place where all low-income groups must apply. Vouchers are valid for four months, and one needs to find a home for themselves where such vouchers are accepted by then.
3. State sponsored housing
Such a program is not different from the HUD program but is run by individual states instead of the Federal government. Through them also, single mothers can find an accommodation that they can use to better the quality of their children's and their own lives.
Also Check:- Low income housing immediate occupancy (Quick Guide)
4. Charities and other non-governmental organizations
These are helping people directly or indirectly secure a home, and some of them also help find different occupational resources through their Low income housing for single mothers programs.
| | |
| --- | --- |
| Catholic Charities | They provide temporary shelter and housing assistance |
| Bridge of Hope | Christian families support other Christian families |
| Socialserve | They connect people to housing options and provide housing to those in need alongside employment. They also help people fill out housing assistance forms |
| Habitat for Humanities | The group will improve the housing structures people already have by helping to repair and rebuild them. |
| Salvation Army | You can find several kinds of housing options with them, like temporary shelter, transitional residencies, and permanent housing. |
Low income apartments for single mothers
Low-income apartments are provided by numerous non-governmental and governmental organizations. Every state provides such assistance, and every state has its own eligibility criteria that single women need to fulfil if they wish to get a house.
Some of the eligibility requirements for single mothers would include;
You must be a US citizen or a permanent resident of the US.
Individuals must have lived in that particular state or county for a certain period of time.
You must belong to the low-income group and have an income equal to or less than 30% of what is specified as the median income of the area.
To participate in these low-income housing options, you must be at least 18 years old.
You must have a condition that makes you vulnerable, and you must specify the same if you want a house.
In Florida
Apart from HUD and public choice vouchers, these are the other programs one can go for.
Type of Program
Temporary Assistance for Needy Families program (TANF)
Florida Weatherization Assistance Program (WAP)
The Homeless Voice
Low-Income Home Energy Assistance Program (LIHEAP)
Partnership for Prescription Assistance
Housing Finance Corporation
Emergency Solutions Grants (ESG)
Camillus House grants
Habitat for Humanity
National Low Income Housing Coalition (NLIHC)
HUD's Family Unification Program
Housing and Community Facilities Programs (HCFP)
Emergency and Funding Shelter Program
CoAbode Single Mothers House Sharing
Vision House housing grants
In San Diego
These are the housing options available for single women or mothers in San Diego, apart from HUD, Section 8, and public choice vouchers.
Type of Program
San Diego Housing Commission
Affordable Housing Assistance Programs
Interfaith Shelter Network's mission
Father Joe's Village
Vision House housing grants
In Philadelphia
In Philadelphia, you can avail of the following kinds of low income housing for single mothers programs as they are given below.
Connect4Health Affordable Housing
Philadelphia Housing Authority (PHA)
HUD Housing
Philly First Home- PHDC
BirdSEED
PhillyTenant
Emergency Rental Assistance Program (ERAP)
Affordable housing programs
Women's Community Revitalization Project
Philadelphia Council for Community Advancement (PCCA)
ACHIEVEability
Habitat for Humanity
Homeless Prevention Program
Housing counseling agencies
Philadelphia Fair Housing Commission
Also Check:- Low-Income Housing for Disabled Adults
In Los Angeles
The state of California provides for people and has several programs under its wings.
DowntownWomenCenter
Salvation Army
Catholic Charities of Los Angeles
Section 8 apartments
CA Housing Authority
HUD apartments
Los Angeles Youth Network
Good Shepherd Center for Homeless Women
Union Rescue Mission
In Michigan
In Michigan, you can get housing for single mothers in the following ways.
Continuum of Care Program
Section 8
Federal Housing Administration (FHA)
United States Department of Agriculture Loans
State Emergency Relief Program
People Care Program
Rent Assistance and Homeless Prevention Program
In Phoenix AZ
Housing Choice Voucher Program
Labor's Community Service Agency Emergency Relief Program (LCSA)
Arizona Department of Housing
Chicanos Por Law Causa (CPLC)
Camillus House grants
Emergency Solutions Grants (ESG)
Low-income Housing Tax Credits (LIHTC)
Habitat for Humanity
National Low Income Housing Coalition (NLIHC)
HUD's Family Unification Program (FUP)
Housing and Community Facilities Programs (HCFP)
Emergency Food and Shelter Program by United Way
CoAbode
Vision House housing grants
Section 8 Housing
Housing Opportunity Center (HOC)
FAQs (Frequently Asked Questions)
What is the basic eligibility requirements for joining a low-income program?
The basic eligibility requirement for joining a low-income program includes the following;
You will need to have a very low-income and the income needs to be less than 30% of the area's median income.
Every applicant must be at least 21 years old and above and 61 years of age.
How is low-income voucher program working for people?
The Low income housing for single mothers is also known as the House 8 program. The monthly vouchers can support people by paying 70% of the rent and utilities. Family size and income determine an individual's eligibility for the program.
The Housing Vouchers Program finds families and landlords who would be willing to accept subsidy vouchers and have low-income tenants. The landlord gets a housing subsidy from the authority every month and collects only a partial rent from the tenants.
Emergency rental assistance program was organized to support what reason?
The primary reason why the emergency rental assistance program was organized for the first time was the COVID-19 pandemic. Due to the pandemic, many people became homeless and were on the verge of eviction. The program came from the government and was used by many. Here, the government paid rental assistance to people to support them through the pandemic.
Conclusion
The low income housing for single mothers rental assistance programs are run not just at the federal level but also at the state level and at the local level. There are numerous programs out there to support homeless single mothers and even those facing the risk of eviction. Thus, taking help would mean having a phone loaded with internet facilities with you so that you can connect with the next best facility that is ready to take you in. Read more about the programs available in your state and from the government so that you can quickly reach out to them.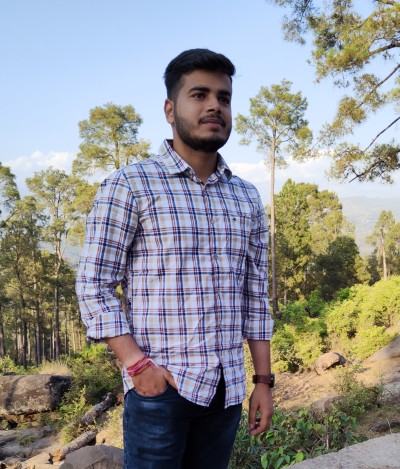 Digital marketer by profession and author by interest. He is the mind behind starting this blog. While surfing the internet, Ajay found that many people are facing problems while filling up the application forms. To overcome this, Ajay decided to start a blog so that users will get proper guidance on how to apply for any online/offline applications.