Minnesota wishes to gift their frontline workers a thank you gift and with that, the government plans to give $750 as compensation for what people went through. Everyone who contributed to the peacetime emergency during the COVID-19 pandemic standing upfront to face the crisis is being recognized by the government.
Governor Tim Walz passed the bill and made it into law after a long haul on 29th April 2022. The Minnesota Hero Pay application 2022 will be open for a span of 45 days. Currently, applications are open and will remain open until 22nd July 2022 until 05:00 pm CT.
People must have been employed for a minimum of 120 hours from 15th March 2020 to 30th June 2021 to be able to apply. Payouts are being planned for this coming fall to all the verified applicants.
Helplines are also up for aiding people in filling up the application form and to reach out for any such help, you can either call (866) 333-7633 or mail at [email protected].
The pandemic bonus is for workers only from specific sectors and recognition is due to the nature of their work. Workers who rejected the bonus will get a 15-day window period to appeal and follow the application process. The Minnesota Hero Pay application process is not on a first come first serve basis. On the first day of the application, a glitch was noted and the government is talking to vendors to allow more people in.
Some of the professions whose workers will be a part of the Minnesota Hero Pay include;
| | | |
| --- | --- | --- |
| Long-term care workers | Home care industries | Health care officials |
| Courts | Child care | Public schools |
| Retail | Food services | Public transit |
| Manufacturing | Security-related jobs | Grocery & utility divisions |
| Police and defense services | Food industries | Ambulance units |
How to Apply for Minnesota Hero Pay Application 2023?
To apply for the Minnesota Hero Pay application, you must fulfill a few steps apart from creating an online account on their platform.
Visit the official website for the Minnesota Hero Pay application.
Sign in to your Submittable account or create a new account with Submittable.
The first thing you see when you sign in is the eligibility quiz. Complete the questions and move ahead to enter all essential information.
After you save your application, you will receive a notification for the completion of the application in your mail.
You must use a valid email address, phone number, and mailing address to confirm the application process. Include your social security number wherever applicable.
What are the Application Requirements?
The application requirement for Minnesota Hero Pay includes;
You must have completed a minimum of 120 hours of work somewhere from 15th March 2020 to 30th June 2021.
Applicants involved directly with the patient cap must have an income cap of $175, 000 individually and $350, 000 for married couples. Those who did not work directly with patient care will have an income cap of $85000 for individuals and $185000 for married taxpayers.
To qualify, you must have been on the ground and not with a work-from-home job working remotely.
If you were unemployed between 15th March 2020 and 26th June 2021 and received unemployment benefits for 20 or more weeks, you will not be eligible for the application.
Minnesota Hero Pay Eligibility
Eligibility criteria include some simple points based on the work requirements and the job sector;
You must be a Minnesotan to be able to receive the grants.
The individual must not have done teleworking owing to the nature of the person's work.
The work of the individual needs to involve proximity with people outside of the individual's household.
Benefits
The compensation is a one-time payout and people who will apply for it can gain this amount for one-time support. Most importantly it shows that the government recognizes their work and that is standing out for many people. On the very first day, there were a record 28000+ entries and applications.
Also Read: How to Apply for Floor is Lava?
FAQs (Frequently Asked Questions)
Who is getting Hero Pay in Minnesota?
The Hero Pay in Minnesota is being given to all the frontline workers of Minnesota. Currently, the State estimates 667,000 Minnesotans to be a part of this process.
What is Hero Pay in Minnesota?
Minnesotans have stepped forward to help the government manage their schools, hospitals, vehicle services, and groceries during the pandemic. To thank everyone, the Governor of Minnesota, Tim Walz signed and passed the frontline pay worker pay bill into law. The sanction is for $500 million and the same will be distributed among the people who were part of the frontline working process.
How much do you get for frontline workers in Minnesota?
If the number of applicants is 667000 then almost all of them who meet the eligibility criteria can expect a $750 payout. But, if there are fewer applicants they can expect up to $1500 for themselves.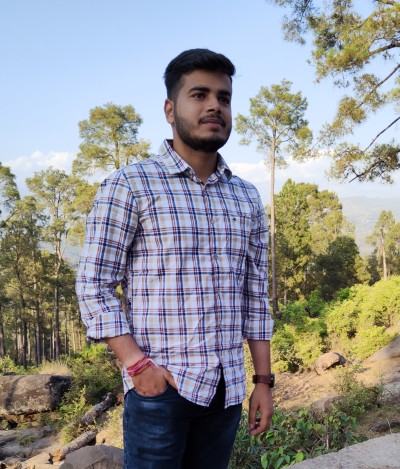 Digital marketer by profession and author by interest. He is the mind behind starting this blog. While surfing the internet, Ajay found that many people are facing problems while filling up the application forms. To overcome this, Ajay decided to start a blog so that users will get proper guidance on how to apply for any online/offline applications.