NBI clearance issues proof that is used for numerous purposes. It let the people and agencies know that the applicant does not have any criminal record and is not involved in any criminal activity in the Philippines. This is a vital document so a person should have this if he/she wants to travel to another country. There are many agencies that ask for NBI clearance before hiring for the job.
The document that is issued by the NBI in the Philippines has a validity of a year. So, in this period a person can use that in multiple companies. A person can use the online portal of NBI (https://clearance.nbi.gov.ph/) to register themself, renew their clearance report, and for any kind of assistance. An applicant can also contact them with a tap on contact that is given at bottom of the page. Just add information and submit.
What is NBI clearance in the Philippines?
NBI clearance is a government entity of the Philippines that investigates crime and other offenses and also carries out laboratory research. The agency works for the clearance of criminal records and also issues certificates for people who are not involved in any kind of criminal offense and do not have any criminal history.
The clearance that is issued by the NBI comes with a validity of a year. Once it is issued then there is no requirement to get a new one in that year, a person can use it in public offices as well as private. This clearance acts as proof of employment and also assists people to travel in foreign countries.
Who is Eligible for NBI online application?
An applicant who fulfills all the points is entitled to the NBI online application. These are as follows:
The applicant should have two valid identity proofs that are listed below.
Passport
License
SSS ID
Health ID
Voter ID
School ID
Birth Certificate
Any other legal and valid identity proof
The candidate should pay fees as per specified in the application. 
All the details that are mentioned in the form should be accurate. 
What are the Application Requirements?
A person should have all the below-mentioned documents ready to apply for the NBI clearance online. Let's have a look:
An individual should have any of the two valid Identity Proofs that are given below.
A valid passport(Philippine)
Postal ID
School ID
GSIS UMID
Voter's ID
SSS ID
Health ID(Philippine)
TIN ID
A clearance fee for the application NBI of around Php130.00 is to be paid so bring that along with you.
The person should wear proper attire as there will be a photograph and fingerprint taken for biometrics. 
The candidate should have a ball pen to fill out the application form (black ball pen preferably).
How to Apply for NBI Clearance Application Online?
The application procedure for the NBI Clearance application online is straightforward and can be done in a few minutes. So scrutinize the steps that are given below:
The begin with, check the NBI clearance online portal (https://clearance.nbi.gov.ph/)
Further moving, is to register with an email address in case the person does not have a valid one then he/she has to sign up for a new one. 
Moving ahead, the candidate has to register as a new account user. For that, all the essential details are filled up. Then, agree on the terms and conditions.
Now, a one-time password will be displayed on the phone or email, add that and confirm the registration.
Further moving, add all the credentials that are personal information, and contact details, and tap on save information.
Next, check all the details and then click on apply for clearance.
Benefits
There are several privileges that a person gets with the NBI clearance. These are as follows:
The clearance helps in getting employment in several companies.
It also helps as identity proof.
No need for multiple verifications, once the document gets issued.
Also assists people if any kind of changes is to be made to Legal Documents.
For all those aspirants who want to travel abroad, this is an essential document.
FAQs
What is the website for NBI clearance?
A person can visit https://clearance.nbi.gov.ph/ to register themself for the NBI clearance. 
Where to pay NBI online application?
An applicant can pay using numerous sources for the NBI online application. These are through BPI Express Online or Union Bank EON.
Does NBI online application expire?
The NBI online application is valid for a period of six months to a year. After this period a person has to reapply or renew the application.
Do I need to print my NBI online application?
All the data that a person adds to the NBI online application is automatic gets saved in the database. Moreover, the applicant can also access the information with the reference number. So, you need not have to print the application.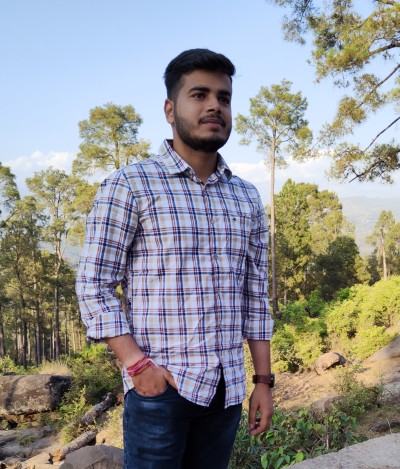 Digital marketer by profession and author by interest. He is the mind behind starting this blog. While surfing the internet, Ajay found that many people are facing problems while filling up the application forms. To overcome this, Ajay decided to start a blog so that users will get proper guidance on how to apply for any online/offline applications.