Truworths is South Africa's most renowned retail brand, which works through an effective advertising strategy to spread the word about them. They are also known for their innovative payment methods. There are different ways of paying, and each way works to facilitate their clients.
With Truworths' retail brand, you get the best in the online retail market. They primarily deal with fashion, homeware, accessories, footwear, and other retail merchandise objects. If you wish to know "How to pay truworths account online" then keep reading the article.
What is Truworths account number?
The Truworths account number is the identification number for your Truworths account.
It is ideally a 14-digit number that is located on the statement of your card or right on the front of your card.
You can also find your account number on your website.
Anyone who applies for a Truworths account will get this identification number, with which you can carry out all your account transactions and other essential functions.
In the next segment, we will tell you more about how you can pay Truworths and in what ways.
There are several account benefits of your Pay3 card. Not only can you get an account within seconds, but you can also get a free gift voucher of R50 as soon as you sign up. An absolutely free card comes your way with no additional fees. You will get a completely customized account, and there is never a need for any bank account or additional credit or debit card to get PAY3.
How to PAY Truworths Account Online?
Truworths online and offline shopping includes a variety of convenient and stress-free payment options.
They offer a Pay 3 option where you can split the purchases into three different interest-free payments. You will need to pay 50% of the purchase amount, followed by two equal installments.
The account limit will change automatically from one time to another as you start using your Truworths account. Your credit history will determine your credit limit and the frequency of your purchases using your Truworths card.
In this article, you will learn about different payment modes and how to use them.
Online payment mode is available with them.
In-store payment options are also available with all their stores.
Electronic Fund Transfer Option/ ATM
Easy Pay payment solutions
Banking with a debit order available online is also a way of paying
Through a third party app like Capitec
Below, learn the detailed ways of paying them using the following methods:
Pay Truworths account Online Using Capitec App
You can pay Truworths account online using your Capitec app or any other third-party app that allows payment through the below-mentioned process;
Go to your Capitec app, and once you open it, click on the Transact tab.
From there, press the Payment tab and then choose the beneficiary. Once you choose Truworths as the beneficiary, then choose and click on the Pay tab.
Include the payment details, and then click on the immediate payment tab.
Choose the space to enter your remote PIN, and then tap the confirm tab.
Pay via EFT option
You can pay for Truworths Account via EFT Option too. When making payment using this electronic funds transfer option, the customer will need to choose the business beneficiary from the list. The 14-digit number will have to be used as a reference. You can even choose to pay through the ATM facilities.
For making payments, use the following account details to make the Truworths payment.
Choose the current account for the standard bank option.
The account name will be TRUWORTHS.
As an account number, you will need to use 070296227.
The branch code will be 051001 for the transaction.
As a payment reference number, you will need to choose your 14-digit account number.
According to the country of your residence, you will need to use the following banking options. Here are the Truworths banking details for account payments.
| | | | | | |
| --- | --- | --- | --- | --- | --- |
| Banking Details | Standard Bank Name | Name of the Account | Account Number | Branch Code | Reference Number for Payment |
| SA | Current Account | TRUWORTHS | 070296227 | 051001 | 14-digit account # |
| Botswana | Current Account | TRUWORTHS | 9060000285175 | 064967 | 14-digit account # |
| Swaziland | Current Account | TRUWORTHS | 041440935 | 082372 | 14-digit account # |
| Namibia | Current Account | TRUWORTHS | 9110000734376 | 663164 | 14-digit account # |
When using EFT as the payment option or when going for placing a debit order, set it 48 hours/ 2 days prior to the original transaction date so that there is no faltering on it.
Online payment process
Online payment is easy and fast. Many prefer it, as it can be done for Truworth's account using their online payment process as presented here.
Take up any internet friendly device and visit your Truworths account.
Press the Pay Now tab after signing in to your Truworths account segment.
You can alternately press on the Pay Now tab present in your e-statement.
After a successful transaction, you will get a mail for the same.
If you wish to use the online shopping payment option, you must use any of the Truworths account cards, a Visa card, or a MasterCard.
In-store payment procedure
If you have visited any of their stores, you can make payments in any of the ways you want.
Pay cash, use your debit or credit card, or try using your UPI facilities.
Easy Pay payment option
Those who don't have a cash option or any other means of payment with them can also use the Easy Pay option to pay for truworths account.
The Easy Pay option can be accessed using the easypay.co.za website or the Easy Pay customer app. You can also use Easy Pay at stores. You can also use them at stores like Woolworths, Pick 'n' Pay, Spar, Shoprite, or even Checkers. These are the following instructions you will need to follow.
Send a free SMS to 45125 from your Truworths account number. You need to tag your 14-digit Truworths account number in the SMS.
You can try using a single use, unique number that will be sent to your account for reference purposes. An email containing the reference number will also be sent to you.
Use your reference number by displaying it at the store, and make sure the cashier enters the unique reference number.
Give your phone number and name when prompted to do so.
Wait for the payment transaction to complete and take your generated receipt as a proof.
Electronic payments can be made by contacting the bank directly. Use the numbers as given below.
| | |
| --- | --- |
| ABSA | 0800 41 41 41 |
| Mercantile | Connect with your local branch |
| Capitec | 0860 10 20 43 |
| BOE/NBS | 0860 13 13 33 |
| Nedbank | 0860 555 111 |
| FNB | 0800 111 722 |
| Permanent Bank | 0860 555 222 |
| Saambou | 0860 139 555 |
| Standard Bank | 0860 123 000 |
Banking debit order
Register your bank online to start using this payment option. Then Follow the below given steps to pay your truworths account.
Start by using your 14-digit account number, and then follow the steps as given below.
Debit order cancellations are also undertaken by them. You can mail them, call them, or reach out to their customer service team at (021) 460 2300.
A debit order cancellation is possible after the bank sends it back with a no funds available tag.
These are the beneficiary names you have to choose to start using this payment option.
| | |
| --- | --- |
| For FNB | Truworths Stores every branch/ Truworths Electronic Payment |
| NEDBANK | Use Truworths Retails |
| For Standard Bank | Truworths Ltd all branches/ Truworths Retailing Pty Ltd |
| Capitec | Truworths & Uzzi |
| ABSA Bank | Truworths Retailing |
Video Tutorial
How to check Truworths account balance?
If you want to check your mini statement, send the alphabets BAL, space, 14-digit Truworths Account Number to the SMS number 31580.
FAQs (Frequently Asked Questions)
Where to pay Truworths account?
Either pay in-store or use your EFT/ATM account to make the payments. Always remember that using your PAY3 14-digit number is mandatory, and to detect it just browse through your statement.
Can I pay Truworths account at ShopRite, Pep?
You can pay with your Truworths account at ShopRite or Pep. You can also pay at 207 other such stores. There is a long list of these stores and you can always check back with their customer care center to know if it would work in a specific store or not.
Where can you pay your Truworths account?
You can pay for your Truworths account either in the stores or online. You can pay at almost 210+ stores using the Truworths card. Different stores accommodate the Truworths payment card.
How much do you pay for a Truworths account?
You need to pay R35 only for maintaining your account and it is the annual account service fee. There is no additional fee that one needs to pay except just for R35.
Conclusion
Here are all about the ways to pay Truworths Account, highlighted specifically for your ease of use. Just follow the steps as indicated to proceed with payment options and ensure you have the 14-digit account number when you want to make the payment, as most of the payment processes will need to go through the account verification process. To pay, you must connect your Truworths account with your online shopping account.
In this way, you can shop using your card and also view your statements through your online profile. Remember, though you can use Pay3 for a wide range of options, you cannot use it to buy cell phones, gift cards, or any sort of airtime. At any point in time, using the card, one can make up to six payments concurrently.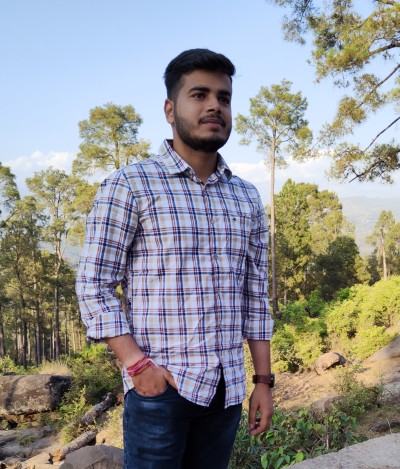 Digital marketer by profession and author by interest. He is the mind behind starting this blog. While surfing the internet, Ajay found that many people are facing problems while filling up the application forms. To overcome this, Ajay decided to start a blog so that users will get proper guidance on how to apply for any online/offline applications.