What do you know about the SASSA R350 grant? SASSA stands for South African Social Security Agency. It administrates the welfare and social security benefits in South Africa.
If you need clarification about whether or not you should apply for the SASSA R350 grant application, you should read the entire facts.
What is the SASSA Grant application?
SASSA is the government agency for financial assistance in South Africa. The official SASSA website gives information on the status of several financial aid programs, including the R350 grant program.
The R350 grant program gives financial assistance to unemployed or low-income people in South Africa. Remember that there is no guarantee that you will get funding from the R350 SASSA grant program. SASSA only takes this decision based on applications submitted by interested applicants.
How to check SASSA 350 application status?
If you want to check the status of your R350 grant from SASSA, here are the steps you must follow.
First, you must sign in to your SASSA account using a password and south African ID.
Once you log in to your account, tap the "check your grant status" option from the my services icon on the home page.
After clicking on it, you can see the status of your SASSA R350 application on your display.
Moreover, you can also call SASSA to check the status of your application. If you want to ensure your SASSA R350 grant application is in process, you can visit the nearest office of SASSA and contact them directly at 0800 60 10 11.
How do I check my SASSA R350 reconsideration status?
If you want to check your SASSA R350 reconsideration status, you should follow the given steps.
First, you must visit https://srd.dsd.gov.za/appeals/, which helps you move directly to the reconsideration page.
 You must provide your ID and phone numbers to submit your SASSA R350 application.
A button for sending a pin is available, and you have to click on it.
Then you get the SMS notification that consists of the Pin code. You have to enter this exact code in the required field and submit it.
Now, choose the month in which you want to apply for reconsideration.
You see the current status of reconsideration in the drop-down menu that is declined when you apply for it.
 This drop-down section also shows the reasons for the decline currently for consideration.
 In this way, the reconsideration reason is preloaded in the system, so applicants do not require to enter any information again.
Your reconsideration status is still pending because SASSA may require you to review your application again.
This way, you must stay patient as SASSA looks at your reconsideration application.
How long does the SASSA R350 application take?
Once you submit all the documents correctly, the SASSA R350 application process starts immediately. It may take up to 3 months to get the approval of your application. You will be paid under this application if it is successful.
Why my SASSA application is pending?
SASSA applications are shown pending because it does not approve by SASSA. It is also the case that your application is still in the process of scanning details and verifying them later.
Your SASSA application is pending because it needs to get approval for the SASSA grant or be verified by the SASSA SRD R350 grant.
Why my SASSA application was declined?
There are many reasons behind declining your SASSA application
 If the SASSA finds that you are employed as the applicant and have made some income tax contributions.
 If your personal information is different from those of the home affairs departments.
 If SASSA observes that you are a current applicant for a social grant other than a child grant.
 If you registered or availed benefits from the National student fund aid scheme, then also SASSA can decline your application
 .If applicants are employed in the government sector, their applications are declined.
 If you do not meet the eligibility criteria, your SASSA SRD grant is not approved.
FAQs
What does SASSA application active mean?
The SASSA application active status means that the government agency has received your SASSA R350 grant application and will communicate the results of your application in due course.
When does Sassa's status say approved?
Once a government agency approves your SASSA grant application, the SASSA updates the approval status. It indicates that you can get paid every month from SASSA.
Conclusion
According to social development departments, a number of R350 grant applicants get the grant payments. If your grant application is approved, you can get the email from SASSA directly.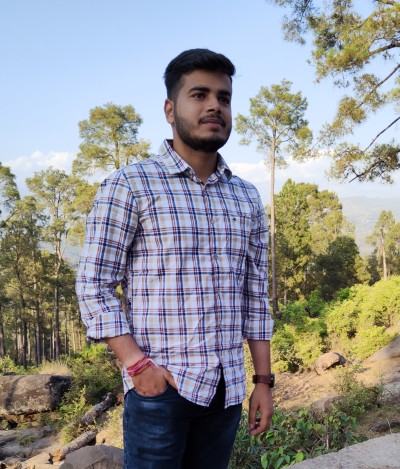 Digital marketer by profession and author by interest. He is the mind behind starting this blog. While surfing the internet, Ajay found that many people are facing problems while filling up the application forms. To overcome this, Ajay decided to start a blog so that users will get proper guidance on how to apply for any online/offline applications.