Have you heard about the famous tagline which goes 'The power to lower price'? In case you haven't, this is from the British Loyalty Card also known as Tesco Clubcard, or just Clubcard. For starters, the Tesco ClubCard card helps in earning money through refunds or actually saving money while shopping for groceries, apparel, and other domestic items that we require on a daily basis.
With that said, it works both in online shopping and in-store shopping sprees. As per 2017 stats, it had around 17 million users just in The United Kingdom alone. So, to make a guess, it should have surpassed 20 million users now with about 2794 locations nationwide in 2022.
What is the Tesco Clubcard Application?
Right off the bat, Tesco Clubcard aids you in earning money while you are actually spending. Clubcard has subsidized points that truly justify what you are spending. Also, it gives you cheaper rates on items that come under the ClubCard criteria.
Besides all, you can also earn points through purchases as well! For each pound you spend at a grocery store or the like using your Tesco Clubcard, you are awarded with a point. These points, once collected, can be used to get the vouchers of your desire.
Say while buying gas, you will get half the pounds you spend as vouchers….cool, isn't it?
How to Apply for Tesco Clubcard Application?
The Tesco Clubcard has been in existence for over 27 years now, with a wide range of loyal and forever userbase of a whopping 20+ million.
The application process is quite easy and it may take only 4-5 days for you to get the card.
Step 1: To apply, visit www.tesco.com and sign up for new registration.
Step 2: Enter your email and the desired password. Make sure you do not forget the password, so choose wisely
Step 3: Sign up and register your account by filling in the required details.
To get the physical card in your hand, you can ring for help at Tesco's Public Help Desk. They will generally ask you to fill up a form, and the card will be sent to you via mail within 2-to 4 business days.
Once you're through with the registration, you need to wait for at least 24 hours before you can start using the card. After the card is active, you will be provided with a unique customer ID, which will be used for your future transactions. Kudos, now you have a proper functioning Tesco ClubCard.
What are the Application Requirements?
You need to be an identified citizen of the country you are applying from! Added to that, you will need to produce an identity proof with your name and address. You would also require to provide age proof that says you are above 18 years old.
Then, just go in and fill in the details in the 'My account' Tab on the www.tesco.com site and you are good to go.
Who is eligible?
The eligibility criteria do not include a lot, which makes it easier for you to be happy at the end of more purchases. The eligibility criteria include,
You must be 18 or above to possess a legal Tesco Clubcard and be a member.
You need to be a resident of the UK.
You need to register on the website as mentioned above.
Also Read: How to Apply for Floor is Lava Application?
What are the benefits of Tesco Clubcard?
The main aim of Tesco is to provide its cardholders with a good deal of discounts, cashback, vouchers, and many more exciting offers on every purchase they make through their Clubcard.
FAQs (Frequently Asked Questions)
Is Tesco Clubcard free?
Yes, Tesco Clubcard is absolutely free with no hidden costs. You do not need to spend a single penny on any of the steps while registering the account or applying for a physical card. You will be only asked for money if you end up being in a scam which the company is not responsible for. So, make sure to only register using the official website of Tesco, which is www.tesco.com.
How long does the Tesco Clubcard application take to process?
The registration process is quite straightforward and it may take you just 5-10 mins on average. Once registered, you need to wait for 24 hours for the card to be active. Even in this period of waiting you can earn money, no worries! If you have applied for a card to use in person, the card may take 2-4 business days to reach, and that's it.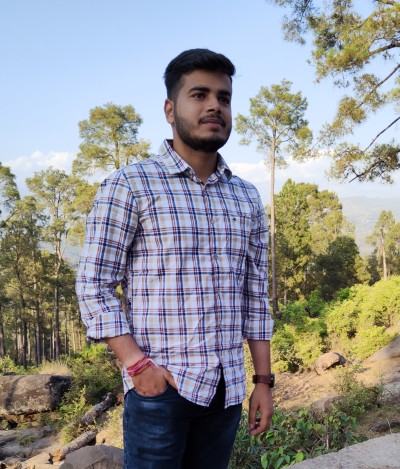 Digital marketer by profession and author by interest. He is the mind behind starting this blog. While surfing the internet, Ajay found that many people are facing problems while filling up the application forms. To overcome this, Ajay decided to start a blog so that users will get proper guidance on how to apply for any online/offline applications.