Do you want to get financial assistance to continue your higher education? If yes, the Thurgood Marshall College Fund scholarship is perfect for you. The scholarship offers students financial assistance to continue their studies.
TMCF provides four different scholarships program (merit-based or need-based) in order to meet the financial need of a student who enrolled at TMCF member institutions.
If you also want to get benefits from TMCF Scholarship, you should know about the complete details, including eligibility, documents requirements, a way to apply, etc. Read the whole post to collect complete information about TMCF scholarships.
What is TMCF covid 19 emergency award?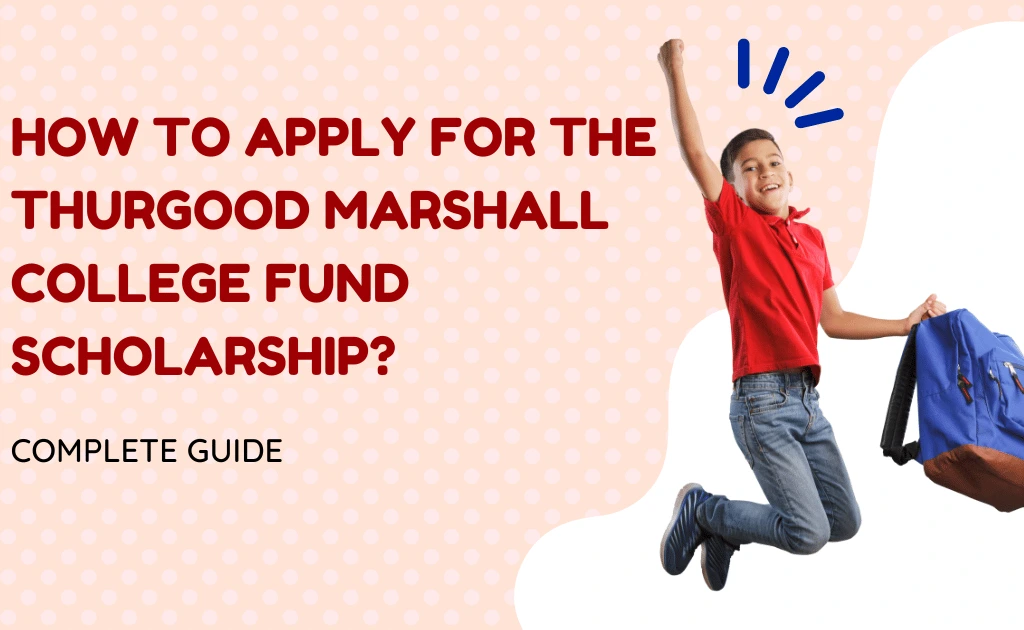 The TMCF and their varying partners are proud to provide the covid -19 financial emergency assistance to students to attend one of the publicly supported TMCF 47 historically black colleges and universities.
Students selected by TMCF will get the covid-19 emergency award of up to $1000 for the 2021-22 academic year. Funding is done to allow students to meet their educational needs and continue their higher studies. Funding is available for students until the exhaust period of a fund or the end of the summer term.
The team of TMCF considered the applicant's request to cover your financial need in the following five years.
IT/ technical needs- like wifi hotspot costs, laptop, etc
Rent/housing needs, like rent, bills, mortgages
Food insecurity needs, like groceries
Travel/transportation needs, like gas, car repairs, moving support, train, plane, or bus tickets
Mental health needs- For example, the copays of therapists' appointments
Mission of TMCF
The mission of Thurgood Marshall College Fund scholarships has three components.
First, they work with a network of member colleges, schools, and universities to maintain a high retention rate among African & American students.
Second, they work well to empower students at member institutions ships, so they gain leadership qualities.
Third, they provide scholarships to students in form of financial assistance.
Thurgood Marshall College Fund scholarship Online Process
Here are the steps you should follow to apply for the Thurgood Marshall College Fund scholarship:
First, you have to visit the online scholarship portal www.grantinterface.com
Create your TMCF student profile.
After creating your profile at the TMCF portal, you must complete the scholarship application in the given steps.
You should upload your professional image.
 Once you upload your image, you can see the video question on your screen as 
"Education is an important way to empower the expression of black excellence in the life of a person, their family, and the community in the video. From this video question, you should answer the following question.
How will you pursue the education that empowers you to achieve black excellence?"
Once you give the answer to the video question, the video submission data are recorded. This data are later used to give scholarship to potential team members.
Who is Eligible?
Here are the criteria that make you eligible for the TMCF scholarship
Be enrolled as an undergraduate sophomore, freshman, senior, or junior attending an HBCU during the academic year of 2023-24
The current cumulative GPA of 2.7 or more
Have the leadership qualities
Able to deal with financial need
Must be a legal permanent resident with a permanent resident card or US citizen.
What documents are required?
Along with the application form for the Thurgood Marshall College Fund scholarship, applicants are required to submit some documents to complete the scholarship application submission.
 Essay of at least 500 words
 FAFSA ( Student Aid Report)
Recent transcript
Resume
Recommendation letter
FAQs
What is the Thurgood Marshall College Fund Scholarship deadline?
The scholarship applications open on November 2, 2022, and will close on March 27, 2023. It means March 27 will be the deadline. You can easily complete the Scholarship application by the deadline.
How does it work?
Thurgood Marshall College Fund scholarships work to give financial assistance to students. The scholarship team gets funds from big businesses from their establishment, so they can collect funds and provide them to the student when required.
Conclusion
TMCF scholarship has gotten funding for students from a lot of foundations and businesses since it was established. It helps to aid students financially so they meet their education-related expenses, like housing, books, etc.
I am the mind behind nammatech.com. I have an experience of more than 8 years in the digital marketing field. The idea behind starting this blog came when one of my friends find it difficult to fill out the application form. So, I came up with an idea to start a blog on this niche.