Wharton is a business school that is situated in Pennsylvania. Wharton is one of the famous and prestigious business schools. This is one of the oldest schools. Joseph Wharton gave the donation in 1881, to set up the Wharton School.
There are ample programs that are proffered at the Wharton School. Many applicants come all around the world to pursue the Wharton MBA program. A person can fill out the form for the years 2022-2023 at the online portal. So, get ready to pay USD275 to fill out the application fees. The yearly fees for the MBA program at Wharton are discussed below.
How to apply for a Wharton MBA application?
An applicant can apply for a Wharton MBA application by following the below-given steps:
Firstly, visit the Wharton online application webpage.
Further, tap on the online MBA programs.
Now, choose any of the options to create a new or login into an already working account.
Add all the vital details for both options. A confirmation mail will be received if making a new account.
Next, fill in the obligatory details such as biographical, contact info, address, and citizenship. There are in total 7 pages. Add details on every page and tap on next.
Scrutinize all the information once again.
Submit the application form.
What are Application Requirements?
These are the application requirements that are needed to fulfill to apply for the Wharton MBA program:
The applicant should have a bachelor's degree.
A candidate has to pay a fee along with the application.
Prior work experience is also needed.
TOEFL or PTE test is obligatory.
Who is Eligible?
There is a list that is needed to be followed to get qualify for the Wharton MBA program. Let's have a look:
A bachelor's degree is mandatory to have and that should be equivalent to the US.
Prior work experience is compulsory as the committee prefers to have professionals rather than fresh graduates.
To check English proficiency a TOEFL or PTE is required.
A non-refundable application fee is paid along.
Application Instructions
There are certain application instructions that are set by the Wharton School. Let's see in detail:
A person has to obligatory add a date of birth, contact information, personal information, academic degrees, and also financial degree.
A non-refundable application fee of USD275 is to be paid.
An applicant is motivated to write an "introspective, candid, and succinct" essay of around 400-500 words. All those candidates who are reapplying are encouraged to write a small essay on how they have changed between the period of 1st application and now.
It is mandatory to upload unofficial transcripts or self-reports (grades).
An applicant needs to submit 2 letters of recommendation. The traits are already set by the Wharton School, so select any from the list.
A self-report of GRE or GMAT scores is set in descending order that is highest first and lowest last.
For all non-native English speakers, PTE or TOEFL is obligatory. However, for bachelor's and master's degrees there is no such need.
A one-page pdf file of the resume is to be submitted.
What are Wharton MBA Fees & Acceptance Rate?
Wharton proffers numerous programs and MBA is among one them. The school has now been awarded 200,000 certificates from the online portal of Wharton. The application fee that is charged for the Wharton MBA program is USD275. Once paid a student cannot demand a return fee as it is non-refundable. Every year around 5000 students become a part of the Wharton business school. Wharton has approximately 30% of the international population in the MBA program.
The total fees that a student has to pay to get qualified to study for the Wharton MBA are a little high. A candidate has to pay $99,369 to pursue an MBA program. Whereas, to get entitled to MBA Finance program, an applicant has to pay $88,734. So, annual fees and application fees both are required to be paid to get enrolled in the Wharton MBA program.
Wharton MBA Application Deadline/Timeline
There are three deadlines/timelines a person can see every year for the Wharton MBA program. The MBA program dates are chronologically set as application date, interview date, and lastly decision dates. An applicant should finish the application form by 5 PM (Eastern Time) to be a part of round 1 of the program. The interview is for those candidates only whose application form is accepted. After that, they are called to come for an interview.
In case a person sent the application after rounds 1 and 2, then he/she gets entitled to round 3. On the other hand, in case an applicant applies after round 3 then he/she is disqualified. The application will not be accepted. The application deadline date for round 1 is September 7, 2022, for an interview, it is October 25, 2022, and the decisions for round 1 will be given on December 15, 2022.
FAQs
Does Wharton MBA accept GRE?
There are three tests that are acknowledged by Wharton. These are GRE, GMAT, and also executive assessment.
Does Wharton MBA give scholarships?
Wharton proffers a hundred percent scholarship to all qualified students. This gives them an opportunity for affordable studies in the USA.
How competitive is Wharton MBA?
It is really competitive to get enrolled in Wharton MBA. This year Wharton ranked among the top 5 MBA programs. So, a good score is important to get admission to Wharton.
What does Wharton look for in MBA applicants?
There are three main prerequisites that Wharton looks for in MBA applicants. These are an innovative mindset, a collaborative attitude, and global awareness.
Is Wharton MBA hard to get into?
Getting admission to Wharton is quite a hard process. As per the data, the acceptance rate is approximately 7.6%.
Where do Wharton MBA graduates work?
Most Wharton MBA graduates get the chance to work in finance and all other related fields. Last year, around 35% gets employment in the above-mentioned fields.
Does Wharton have an online MBA?
At Wharton, there is no option for an online MBA program. To study at Wharton a person has to choose a regular MBA.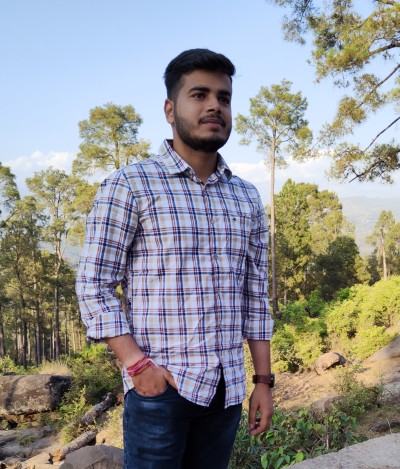 Digital marketer by profession and author by interest. He is the mind behind starting this blog. While surfing the internet, Ajay found that many people are facing problems while filling up the application forms. To overcome this, Ajay decided to start a blog so that users will get proper guidance on how to apply for any online/offline applications.