Loans are an utter necessity in every home at times. In some cases people don't need loans for a long term period; instead, they need a loan to meet certain short term goals. For those who look for such loans, a salary advance loan is often the best short term loan to target.
Salary advance loans are deducted from the salary every month. In Zambia, salary advance loans are being given out by Zam cash to meet the short term needs of individuals. The loan is automatically processed in 5 minutes soon after the approval based on the eligibility criteria of the applicant.
How to Apply for Zam cash loan application?
To apply for the Zam Cash loan, click on the given link http://www.zamcash.co/.
Click on the Apply for a loan tab to start the application process.
Start by adding your mobile number in the first blank space that appears when you click on the Next tab.
Click on the Next tab to start the application process. Fill in your personal details and then add your professional and educational details. Add your current employment status, employee's name, and details as required for the loan process.
Review your application and then click on the Submit tab to complete it.
What are Application Requirements?
Application requirements for the Zamcash involve;
A government approved ID card is also essential to fill in their application form.
Individuals can receive the loan amount of K500 in the salary account of the individual.
One needs to pay back K600 for the K500 amount taken from their salary.
Who is Eligible for Zam Cash Loan?
To be eligible for the Zamcash loans, the eligibility criteria is given below;
One needs to be a Zambian citizen to apply for a loan.
The applicant must hold a regular job in Zambia whose details need to go in the form.
You must be 18 years of age and above to apply for a loan with them.
How to Check Zam cash loan application Status?
Logging into the Zam cash portal entitles you to check the application status of your request. If you did not get a loan within 5 minutes, get back to your account to check the status of your application.
If it is still pending, you will see a pending status and if the application is under process, you can see even that on your account.
Benefits
Benefits of the Zamcash loan include the following conditions;
Once they approve your loan it just takes 5 minutes for them to disburse R500 into your account.
You can choose your loan amount and also the term period for which you want the loan.
Interest is not a fixed amount but is instead an amount that is calculated on duration and amount taken as a loan.
Conclusion
Zamcash offers you short term loans that help solve your financial problems. If you want to know more about the application process, read the details from this segment.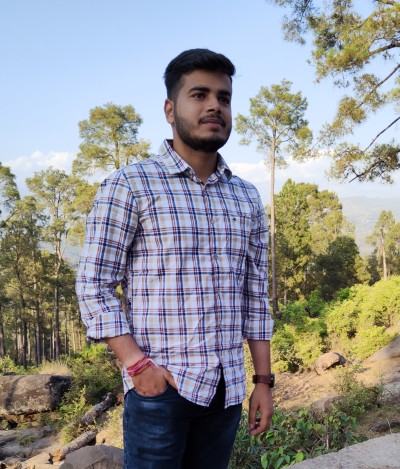 Digital marketer by profession and author by interest. He is the mind behind starting this blog. While surfing the internet, Ajay found that many people are facing problems while filling up the application forms. To overcome this, Ajay decided to start a blog so that users will get proper guidance on how to apply for any online/offline applications.