There are individuals who do not have the right amounts to spend on investments or even on their medicines. They are almost always people who belong to low-income communities. If such people need help, do they have a go-to place in the US?
It seems like they have! There is a program called the low-income subsidy program that allows people to buy drugs prescribed by doctors if they are already part of the Medicare group.
Those who do not have Medicaid, supplemental security income (SSI), or Medicare Savings Program (MSP) can always apply for extra help. You can do it through the Social Security Administration (SSA) either by using the agency's print form or the online form.
What is Low-Income Subsidy Program?
The low-income subsidy program is in place to help individuals with Medicare pay for prescription drugs. With this program, the cost of Medicare prescription drugs will come down miraculously for people. The agency helps trace people who need the benefits and helps them enroll in the program.
The low-income subsidy is not based on the poverty level as described by the federal government but on one's individual income level. Qualifying for the low-income subsidy is under the Medicare Part D level.
Certain assets will also be eligible and will include;
Having cash and bank accounts is like having checks, some kind of savings account, and deposit certificates.
Those with mutual funds and IRAs (individual retirement accounts)
If you own any real estate asset other than your primary residence, that will be counted as an asset.
US savings bonds, assets, and even stocks will get counted when calculating your annual income for making a decision about the low-income subsidy scheme.
Low Income subsidy Program application Process (step by step)
Those who wish to earn the low-income subsidy must click on the link given here.
Visit www.ssa.gov official website to start the application process.
On the first page, you will need to enter the terms and conditions by checking the checkbox, and then click on the next page.
Click on the Apply tab for a new application, and then answer the applicant's name for the application. Also, tell them if you have a social security account. If you don't have a social security account, you will need to have at least a US address.
Next, log in to your account by providing your username and password. You can also login with your login.gov and ID.me account details. If you already don't have an account, you must create one.
Enter your email address, choose your language, and read the terms and conditions carefully before clicking the "Submit" tab.
Next, start the application by entering your
Personal details,
Professional and educational information.
Also add your income details and state your insurance or other benefit details.
You can save your application and complete it later, or you can complete it all at once and submit it.
What are the Application Requirements?
The application requirements for the process would include submitting these documents.
Your social security number has to go in.
Income proofs are required to prove your earnings
Asset related details must also go into your application.
Who is Eligible for Low Income Subsidy?
You are eligible for the low-income subsidy if you fulfill these two criteria.
Your earnings are $20,625 if you are single and $27,705 if you are married. If you are in Alaska, you might qualify even if your income is higher than the quoted amounts.
You have minimal resources which are less than $14,610 for single individuals and $29,160 for a married couple.
If you get complete Medicaid coverage, you will be eligible for a low-income subsidy.
If you get help from state programs that pay for your part B premiums.
If you get supplemental security income (SSI) from the social security department.
| | | | |
| --- | --- | --- | --- |
| | Income limits per month | Asset limits | Premium subsidy amounts |
| Level 1 | Single people will earn $1,405 & married people earn $1,902 | Single: $7,730.01-$12,890 Married: $11,600.01-$25,720 | 100% |
| Level 2 | Single people will earn $1,457 & married people earn $1,973 | Single: $12,890 or less Married: $25,720 or less | 75% |
| Level 3 | Single people will earn $1,509 & married people earn $2,043 | Single: $12,890 or less Married: $25,720 or less | 50% |
| Level 4 | Single people will earn $1,561 & married people earn $2,114 | Single: $12,890 or less Married: $25,720 or less | 25% |
Program Benefits
The low-income subsidy will provide full coverage up to 25% of the low-income subsidy.
You will have access to prescription drugs and their coverage
Late enrollment penalty waivers are possible.
Participants can change plans every quarter and again for their annual enrollment period.
Auto-enrollment in Medicare Savings Program is potentially possible.
FAQs (Frequently Asked Questions)
How does low income subsidy work?
Low-income subsidies work in such a way that those who get health benefits from Medicaid can get drugs suggested or supported by Medicaid for free or at a discounted rate. If a low-income subsidy is something you need, you will definitely get a nudge from your healthcare professional to fill out the application.
Is low income subsidy Medicaid?
A person can be eligible for Medicare and Medicaid and offers financial help to those who cannot afford their diseases.
What does low income subsidy pay for?
A person can be eligible for Medicare and Medicaid, which offer financial help to those who cannot afford their diseases.
How is low income subsidy determined?
Based on your income and assets, the low income subsidy value is determined. If you have more assets, you may not be eligible for the subsidy even if your income is less.
Conclusion
Here is what you must understand about the low-subsidy income plans if you wish to have it in your name: Those with low-subsidy income plans will benefit in terms of the medicines they acquire from the Medicaid program. This article contains information about the eligibility requirements and application process.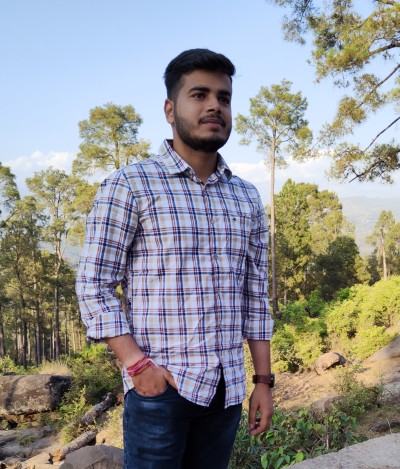 Digital marketer by profession and author by interest. He is the mind behind starting this blog. While surfing the internet, Ajay found that many people are facing problems while filling up the application forms. To overcome this, Ajay decided to start a blog so that users will get proper guidance on how to apply for any online/offline applications.