Tough situations like pandemics can turn the whole economy of a country down. This is what happened in Kenya due to the covid pandemic and the people faced extremely bad situations that lead to starvation and crime activities. Fortunately, the Kenyan government can come up with a well-thought plan to bring the country's people out of the worst times. The government along with the National Hygiene Program introduced recruitment for youth. Whether you are male, female, skilled, unskilled, or even disabled, the government has something to offer to each category without any bias.
Although you cannot expect to turn rich quickly or earn assets for your home with this scheme. However, you don't have to sleep empty stomach if you are eligible for Kazi Mtaani.
The blog discusses the program in detail so don't skip any section. You never know if you will earn a few hundred Kshs next week to feed yourself and your family.
How to do Kazi Mtaani Application Registration?
Kazi Mtaani application opens for a short time and you have to complete registration within this period. The third phase of application registration started in November 2021.
The good news is that you don't need to go somewhere or arrange some resources to apply for the program. All can be done through the device you're holding right now!
Here is how to do Kazi Mtaani application registration.
First, go to the official KMS portal.
Enter your personal details like name, gender, date of birth, phone number, etc.
As soon as you complete this step, the screen will show the next page. On this page, you need to enter national ID details like ID number, serial number, date of birth, and a few more.
In case you don't have some details then you can skip them if the page allows.
Click on Next.
Next, fill in your location details carefully including ward, village, sub-county, and others.
The last page requires you to enter your skill and education level. After filling in all the details, verify the captcha.
Finally, click on the small box to prove you have read and understood whatever is written there.
Last but not least, tap to submit.
You have successfully completed the registration process. Now it's up to them to verify your details and whether to select you or not.
How to Apply for Kazi Mtaani application?
The registration or application process for Kazi Mtaani's application is the same. We have explained everything in detail above. All you need is to go to the link https://kms.go.ke/, fill out all your details, and you are done. Sometimes the server may be down or the portal may take extra time to function. This is because millions of people are trying to register themselves so it's better to be patient and try again later.
What are the Application Requirements?
Similar to the other two phases of the KMS program, the government has introduced the third phase too which will begin in November 2021. If you are facing difficulty getting a job in a pandemic and can take up any kind of challenge, you should apply for the program right away.
You are prepared to apply, make sure you have all these details with you.
Keep your personal details in mind like date of birth, and phone number.
You need to give your ID card details.
They also require you to give location details like ward and sub count to ensure that you know everything correctly.
Who is Eligible?
You're eligible to perform duties under the KMS program if….
You are between 18 to 35 years old.
You are a Kenyan citizen having a valid ID card.
You come from specific areas which have been listed in the scheme.
You hold a certificate for good conduct
FAQs (Frequently Asked Questions)
How to check Kazi Mtaani's application status?
After registration, users become curious to know their application status. You don't need to go anywhere to check the status but you can go through the official portal again. Visit the KMS website registration page and enter your ID number along with other details. Click on submit. This will land you on the dashboard where you can see the current status of your application.
When is the deadline for Kazi Mtaani's application?
The application for the 3rd phase of the KMS application starts on 19th November 2021 and will last up to 30th, November.
Kazi Mtaani Application Portal
The application portal for Kazi Mtaani is https://kms.go.ke/.
The page is very simple and you can easily understand what to do next. Just keep clicking 'Next' after you have entered all the details successfully. The last page has a 'Submit' button which completes your registration process.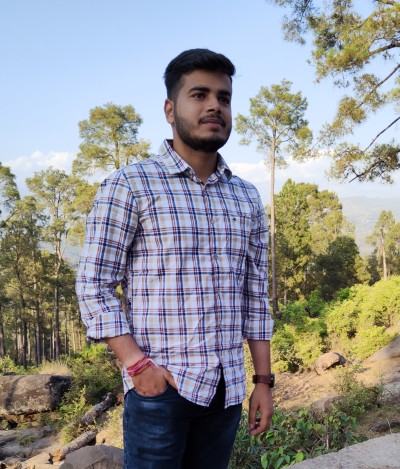 Digital marketer by profession and author by interest. He is the mind behind starting this blog. While surfing the internet, Ajay found that many people are facing problems while filling up the application forms. To overcome this, Ajay decided to start a blog so that users will get proper guidance on how to apply for any online/offline applications.