South African company Truworths is devising cashless shopping ways for people. One of their ways is by opening a Truworths account that leads to a gain of R1000 in the form of free shopping vouchers. Cashless shopping in South Africa is introduced to prevent people from losing money while carrying cash to the mall. Many incidents of money snatching are reported every day and by carryon zero cash to the mail, one can prevent such incidents from happening.
Several benefits come the way of those who open an account with them like;
getting recent fashion trend updates,
free cards for them and their family members,
special promo notifications, last trending catalog access,
opportunity to use their credit facilities by being able to pay within six to twelve months,
Further, there is no need to pay with cash when you can use the card instead.
Apart from paying them using their card, you can pay them using the different debit/credit cards as well as the internet banking facilities.
To get a credit card, apply via the Truworths account application process and to do so, know more about their application requirements and eligibility criteria.
Who is Eligible for Truworths Account Application?
Eligibility requirements for the Truworths account depend on the following factors.
To avail of the facilities of opening an account, you need to be 18 years or more.
You must have a salary or a student allowance of any sort to be able to maintain an account.
A residence proof is essential to add.
You can also be a non-South African but must in this case have a work permit.
What are Application Requirements?
Different application requirements to fulfill when opening an account include;
Entering your contact details is a must.
Add your ID number in the given space.
Include your financial details like your income and expenditure-related information.
Add the same monetary details for your husband as and when necessary.
How to Apply for Truworths account application online?
To apply for a Truworths account, go online and venture into their official site.
Include your name and initials with your surname.
Include your South African ID, mobile number, and email address.
Read the terms and conditions of Truworths before moving ahead with the application.
Press on the Apply tab to start the application process for Truworths.
If you do not have a South African ID, you can visit any of their stores and apply at the cash desk.
How do I open a Truworths account via SMS?
SMS them to open an account when you do not want to use the online option or can visit their store for opening an account.
Move to your mobile's SMS platform.
Include your details like your initials/surname/ID number.
Once you do verify the information and then send it to 49705.
FAQ (frequently asked questions)
How to check Truworths account application status?
Truworths account application status will be available in the store where you applied.
You can also learn about the account that you create online by calling 00 27 21 460 2300.
Call 0861 878 967 or try +27 21 460 2300 to get your account creation update.
How to check my Truworths account number?
You can find your Truworths account number from the bank statement. You can check the bank statement online as well as generate one from their stores.
Can you use your identity account at Truworths?
Usually, with Truworths, there are several restrictions as to how you use the account. No, you can't use your identity account card at Truworths.
What documents do you need to open a Truworths account?
You will simply need to have your ID when you want to open your Truworths account. You may also need to verify your financial details to have an account with them.
Conclusion
Truworths is one of those fashion stores which have an account creation facility. With their account, you can get hold of the free R1000 fashion vouchers with 6 months' interest free provisions. Shopping for different brands is possible with the Truworths account. They also offer TRUROYALTY benefits that come without having to pay any extra costs.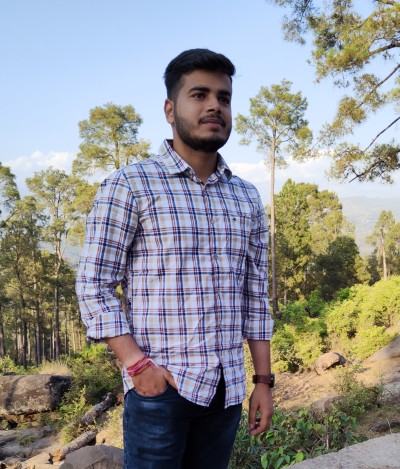 Digital marketer by profession and author by interest. He is the mind behind starting this blog. While surfing the internet, Ajay found that many people are facing problems while filling up the application forms. To overcome this, Ajay decided to start a blog so that users will get proper guidance on how to apply for any online/offline applications.