Have you any information about Wayne State University? Wayne State expands its financial aid programs for students. They provide free tuition fees to students whose family income is $70,000 or less annually.
All the eligible Michiganders in the state can come to Wayne State. They do not need to spend any cent from their pocket once they access this guarantee program benefits.
It is known as the Wayne State Guarantee Program, which benefits low-income students for five years as long as they are on the track to graduate. It is a partnership with the Michigan Achievement Scholarship that provides grants and scholarships to eligible students. Please read the article to learn more about this student aid program's eligibility, application requirements, etc.
What is Wayne state's free tuition Program?
Wayne State University launched the Wayne State Guarantee Program to provide free tuition fee benefits to Michigan students whose family incomes are $70,000 yearly or less.
Wayne State free tuition Program is the best program that gives access to students to a lot of opportunities. Wayne State University commits to making the degree affordable in the form of this program. It will start in the fall of 2023 and cover the full standard and tuition fees.
Who is Eligible for Wayne State Guarantee Program?
Here are the following candidates that are eligible to apply for Wayne State Guarantee Program
Michigan residents
Incoming first-year graduates
The student who enrolls in fall 2023 as a first-time undergraduate in any degree is also eligible for it.
How to Apply for it?
The Wayne State Guarantee Program benefits are available at the beginning of the fall semester of 2023. Once you know the eligibility criteria and decide to apply for the Program, then here are the steps you should follow
First, you have to visit the official website of Wayne State University.
Tap on apply option at the bottom of the page.
 Here you have to choose the options, between first year, transfer, graduate, postback, and international, according to the qualification you are applying for.
Now, you have to fill out the university application form
 At this phase, you have to enter your personal information, including name, address, state, phone number, etc
 Fill in your personal information accurately in a given field of the application form and tap on submit button
This is how you can easily fill out the Wayne State Guarantee Program application.
What are the application Requirements?
Along with eligibility criteria, there are some requirements you should meet to become qualified for Wayne State Guarantee Program.
Must have household assets of $50,000 or less or a household income of $70,000 or less
Michigan residents qualified for the pell grant are also qualified to apply for it.
Students should maintain the satisfactory academic progress requirements with at least a 2.0 GPA
You should be enrolled full-time every semester. To qualify for Wayne State Guarantee Program, funding is important for winter and fall semesters.
Students should have 30 credits in the academic year to become qualified for this program.
WSU will receive your 2023-24 FAFSA by 1 April 2023 and decide whether you can get federal student aid. So you should admit to WSU by 1 April 2023
How does the Wayne State University guarantee works
Today, many students and their families think that college is not an option to study because it is too expensive. But college is an important option to consider for higher studies. Here the role of the Wayne State Guarantee Program comes in.
Wayne State University provides beneficial student access through a Wayne financial aid program. As per the report from the Michigan association of state universities, it is determined that around 24,000 students attend Wayne state and pay a total of $14 925 annually for fees and tuition.
WSU officials said that the university provides $350 million to students. It works like financial aid for students. This program is available for students who get pell grant already, based on their financial needs.
To benefit from this program, the candidates must have a $70,000 income and $50,000 or fewer household assets, including a home.
Program Benefits
Wayne State Free Tuition Program has come with a range of benefits.
 It covers the complete tuition fee and standard fees of students and provides the various Wayne scholarship and grants.
Standard fees, including registration, matriculation, and student service fee, are covered under the Program.
The approved candidates get the benefits of awards for up to 4 years under this program.
In fact, the students can also apply for this program in the fifth year if they are on track to graduating from this university.
It provides quality education accessible to students to educate the community.
Deadline for Wayne SU Guarantee program
The deadline for the Program is 1 April 2023. It means interested students can only fill out their free applications on the online website until 1 April.
Afterward, no students can fill out the application.
FAQs
How much is Wayne state tuition per year?
Usually, the Wayne tuition fees for undergraduate, freshman, and transfer students are $250 per year. This fee covers the cost of graduation, commencement, and orientation.
How long does the Application Process Take?
Once you submit your Wayne State Guarantee Program application, you can receive the decision results within 2 or 3 weeks.
Conclusion
The Program provides tuition assistance to eligible students. Students are assured of zero out-of-pocket expenses once they are eligible for this program.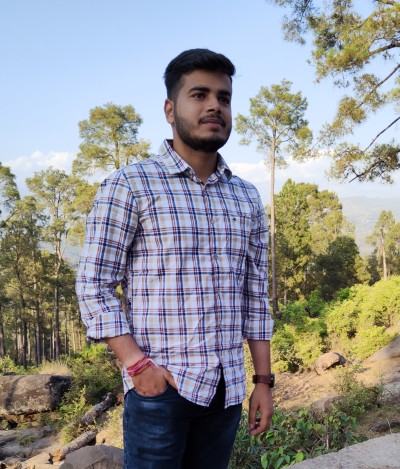 Digital marketer by profession and author by interest. He is the mind behind starting this blog. While surfing the internet, Ajay found that many people are facing problems while filling up the application forms. To overcome this, Ajay decided to start a blog so that users will get proper guidance on how to apply for any online/offline applications.